We believe that if you enjoy visiting the dentist, you're more likely to do so, which is why our dental dream team is dedicated to an exceptional patient experience from the very first moment. In addition to friendly faces and accommodating attitudes, our practice staff are highly-trained in their various roles. Get to know them a little better by reading their bios, provided below, and feel free to shoot them a warm greeting when you arrive. If you have any questions about your appointments, payments, or anything else related to your care, or if you have special needs we can fulfill, please don't hesitate to let us know.
Welcome to Tam Dental Group!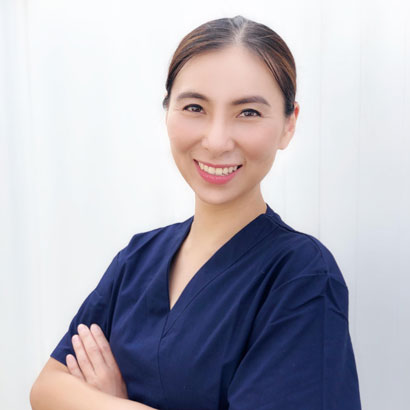 Dr Lillian Hsu
Devonport Associate Dentist
Lillian trained as a dentist in the University of Otago. She has a gentle, caring nature and strives to deliver quality care and experience to all her clients. She is patient and engages her clients in planning treatment to ensure their voices are respected. She actively advances her knowledge and skills through continuing education and believes that everyone deserves a confident smile.
Lillian moved to Auckland as a child and did most of her schooling in New Zealand. She is fluent in English and Mandarin. Outside of dentistry, Lillian enjoys music, reading, traveling and the outdoors.
Lillian is a member of the New Zealand Dental Association, Auckland Dental Association, New Zealand Academy of Cosmetic Dentistry and the New Zealand Society for Anaesthesia and Sedation in Dentistry.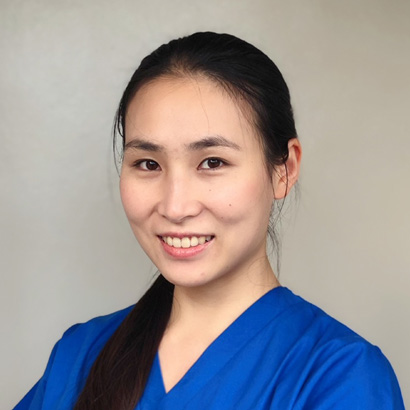 Dr Belinda Hsu
Associate Dentist
Dr. Belinda Hsu graduated from the University of Otago with a Bachelor of Dental Surgery (Distinction) in 2013. She has since worked in various different roles including that of a Dental House Officer (Oral Health Unit and Maxillofacial Surgery Service, Auckland Region DHBs), Clinical Tutor / Professional Practice Fellow (Faculty of Dentistry, University of Otago) and general dental practitioner in private practice.
Belinda strives to deliver quality care and experience to all her patients. She believes in a patient-centric approach to dental care – engaging patients, providing knowledge, and allowing individuals to make well-informed choices for their oral health. She is fluent in English and Mandarin.
Belinda is a member of the New Zealand Dental Association and New Zealand Academy of Cosmetic Dentistry.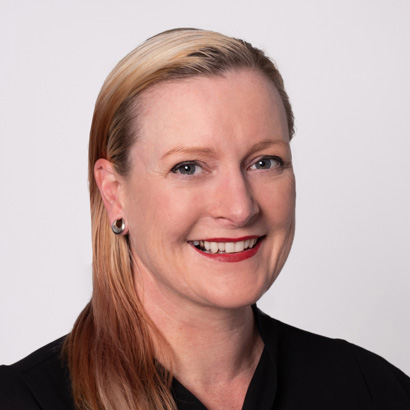 Kirsten Courtney
Newmarket Practice Manager
Although relatively new to Tam Dental Group Newmarket, Kirsten is by no means a newbie in the Dental World. Starting her dental career with a boutique Dental practice in Remuera as an 18 year old scrub nurse, she ascended the ranks to leave exactly 20 years later as the Practice Manager. Desiring a change, she spent the next few years in Corporate dental procurement and management. Ultimately, realizing the heart of her passion was patient management and contact, she jumped at the chance to join the infamous Dr Tam at her practice in Newmarket. Bringing a wealth of experience in dental compliance relative to the realms of Health and Safety, Policies and Procedures and HR, she is an indispensable asset to Tam Dental Group and oversees both day to day operations and strategic endeavours. An exacting eye rounds out a character with warmth, humour, versatility and vision.
Outside of work she has a passion for the Art Deco and mid-century eras and loves to play and rebuild vintage cars. She is involved with traditional chain stitch, gardening, socializing with friends and spending time pottering on various projects with her husband.
Jo Lee
Devonport Practice Manager
Jo was invited to join Tam Dental Group in May, 2022 as the Practice Manager for TDG Devonport. She has an excellent administrative acumen with an eye for extreme detail and operational efficiencies. In parallel with her day to day role at Tam Dental, she functions as the Executive Administrator of the New Zealand Academy of Cosmetic Dentistry and coordinates budgets, Board interactions, corporate events and membership transactions. Prior to dentistry, Jo has worked in a variety of industries in administrative and customer service roles over the last 30 years. She always strives to provide the best customer service to everyone who walks through our doors with a flair for detail. With empathy, precision and uncompromising attention to detail, Jo ensures all interactions with our patients are as seamless as possible. She prides herself in providing the best customer service possible to everyone. We are privileged to have her on board.
Outside of the work environment Jo enjoys spending time with her family, cooking, socialising with family and friends and traveling overseas.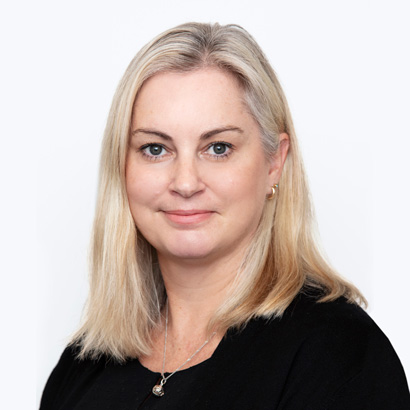 Megan Buckley
Devonport Practice Manager
Megan has worked in the dental industry for over 27 years in various roles ranging from chairside assisting for restorative dentistry, oral surgery, periodontics, clinical orthodontic auxiliary in addition to industry marketing/sales, Reception and Practice Management both in New Zealand and in the UK. With this exceptional repertoire of experience, she is passionate about her role as part time Practice Manager at TDG Devonport and in particular driving an optimal patient experience model and efficiency of communication for multidisciplinary care. She is an approachable and warm personality with a matter of fact candour. Outside of work, she enjoys international travel and enjoys her wines of the world (think vineyard tours worldwide) =). She spends most of her free time these days watching her boys play sports and manages their social lives which she reports is apparently far more exciting than her own these days.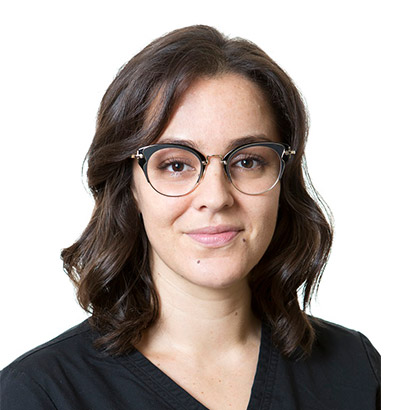 Jurka Vuletic (pronounced "Yolka")
Oral Health Therapist
Jurka graduated from Auckland University of Technology with a Bachelor of Health Science (Oral Health) as well as The University of Auckland with a Bachelor of Social Science (Human Services). She brings with her a wealth of experience from her background in the New Zealand Home-Based Support Service Sector where she worked alongside individuals with age, disability and/or injury related needs in roles ranging from management, MoH needs assessment, mental health employment consultancy, and arts therapy.
Jurka is a Clinical Educator and Demonstrator with the Bachelor of Health Science (Oral Health) program at her alma mater currently and is passionate about helping students achieve the results that she has experienced.  Since moving to oral health she has been published in dental journals and is our go-to teeth bleaching specialist. Having worked for a year as a resident dental therapist for Lakes DHB (children services) she enjoys working with kids and as a recent mother she understands the challenges associated with maintaining sound home hygiene routines and dealing with all the stresses life brings. There is no need to be shy when it comes time to get on top of your hygiene needs.
Jurka is a full member of the New Zealand Dental Hygienists Association and the New Zealand Dental and Oral Health Therapists Association.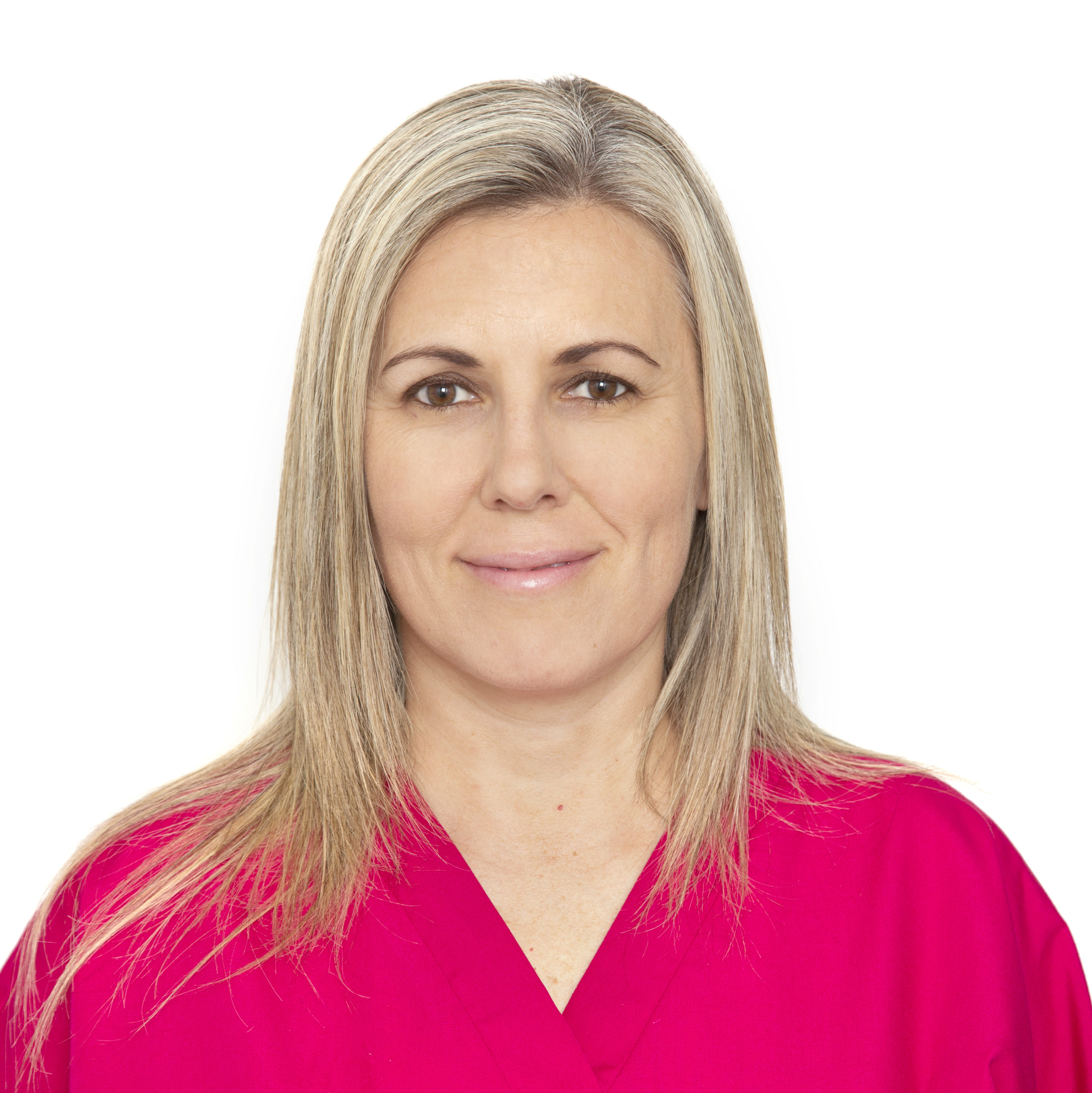 Laurie Ujfalussy
Dental Hygienist
Laurie graduated from the dental hygiene program of Niagara College, Ontario Canada in 1995. Laurie has specialised in treating moderate to advanced periodontal disease for over 20 years both in New Zealand and Canada and is a very sought after clinician, gaining referrals from other practices in the Auckland region for her expertise and clinical success. She is one of the few highly experienced hygienists in New Zealand able to perform perioscopy, which is a technology developed featuring a specialised small endoscope used to treat periodontal disease non-surgically. She is empathetic and caring and always enjoys achieving optimal oral health for her patients.
Laurie has 2 teenage boys and a large extended family here in New Zealand. She and her partner, Brett, enjoy travelling and staying fit.  She likes to organize and is very methodical, as one might imagine.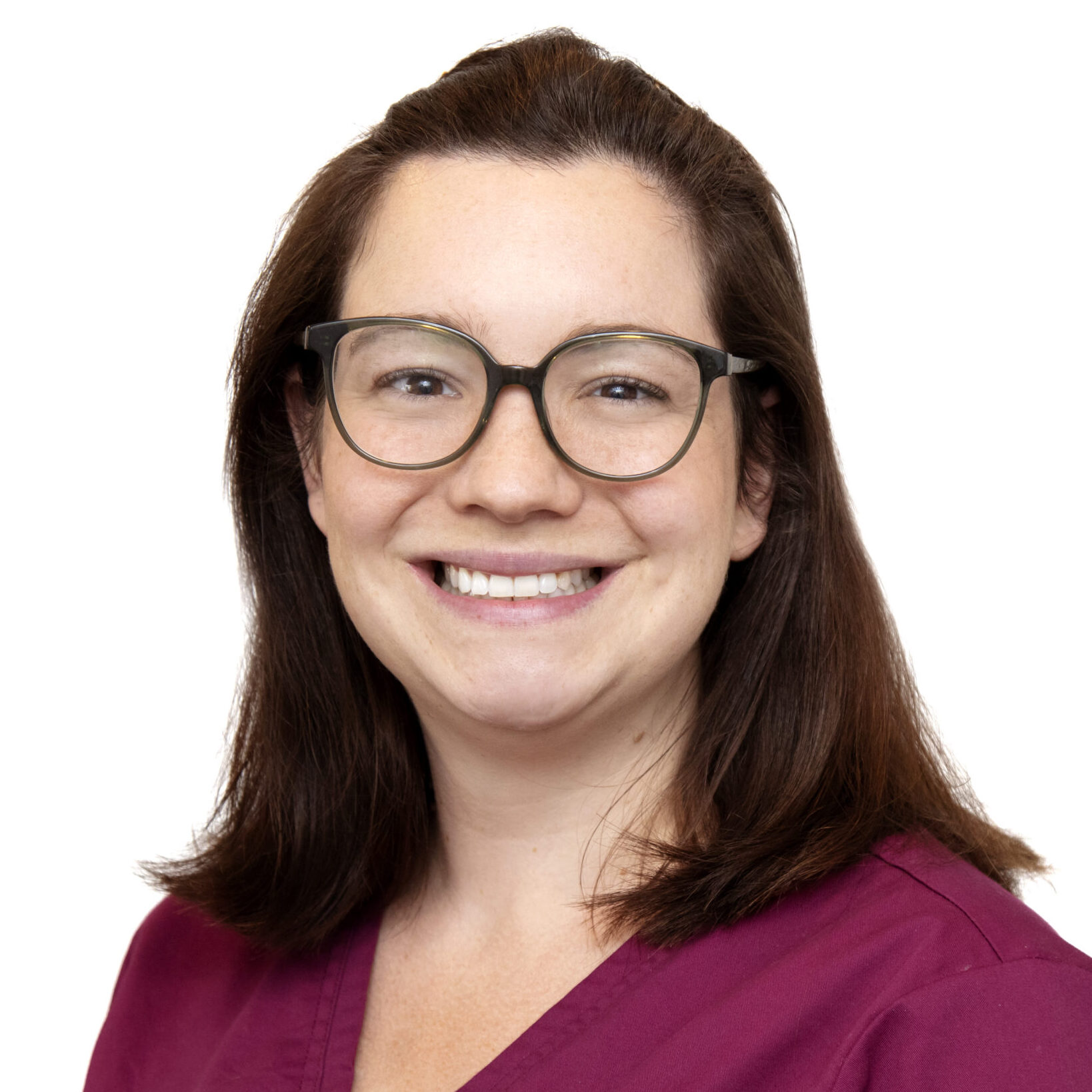 Grace Maguire
Dental Hygienist
Grace is passionate about helping patients look after their gums and offers over a decade of experience as a dental hygienist.
She completed a degree in oral health at the University of Otago. Since graduating she has worked both in New Zealand and Australia and brings a wide range of experience to the practice. Grace is passionate about oral health promotion and has a side project, "your smile is important to me".
Outside of dentistry Grace and her husband have a daughter Frankie who keeps them busy.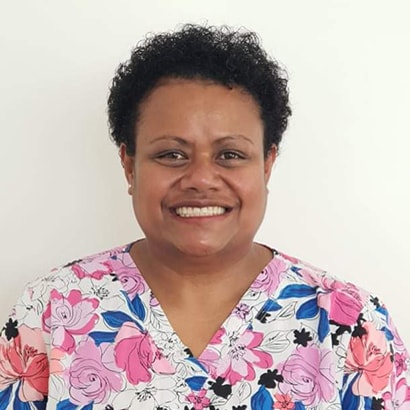 Nina Tulele
Dental Assistant
I prefer to be called Nina. I am originally from the beautiful Islands of Fiji. I have been in the field of dentistry for the past 18 years as a registered dental hygienist in Fiji for 12 years and 6 years of dental assistant experience in NZ.
I am blessed with three beautiful children and a very loving and supportive partner.
Dentistry has always been my passion and I love to help the dentist make a difference in the lives of people by giving them back their beautiful smile and confidence.
I love watching rugby with my family and my favourite team is the mighty Crusaders.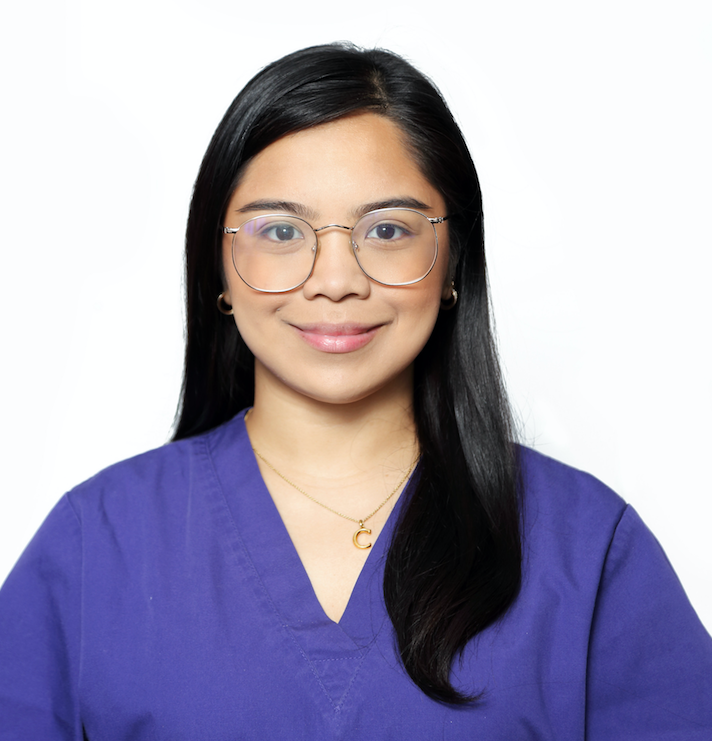 Christine Estacio
Dental Assistant
Christine graduated with a bachelor's degree in health science in psychology, and has been in the dental profession for over 7 years. Christine ensures uncompromised care and attention to complex restorative techniques and optimal patient comfort with every procedure.
In her spare time, Christine enjoys going out to try new dishes (although Christine doesn't like doing dishes, jk), and enjoys going for walks. She is sensitive to caffeine but does not freely admit this; instead opting for the title "coffee and TimTam afficionado."