You have options when it comes to enhancing your smile, and one of the most popular ways to improve the look of teeth is with porcelain veneers. By using high-quality materials and taking a patient-focused approach, the leading team at Tam Dental Group can provide an exceptional result you'll love. Ready to learn more? Let our friendly and knowledgeable team use the latest in digital technology to help you find and plan the right path towards a smile you can't wait to show off.
What Are Porcelain Veneers?
Porcelain dental veneers are custom-made thin porcelain shells or caps that are placed on the front of the teeth to improve the appearance and strength. Veneers can correct a wide range of common concerns and alter the size, shape, colour, and length of the teeth they cover. The shells are permanently bonded to the teeth, creating a strong and lasting outcome. Porcelain veneers can be placed on one or several teeth, as needed, to achieve the desired effect.
What Concerns Can Porcelain Veneers Treat?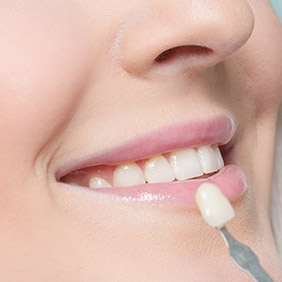 Some of the many benefits of dental veneers include improving the beauty and strength of the teeth. Other common advantages include:
Improved appearance of worn down, "short", uneven, or irregular teeth
Correction of gaps, chips, misalignment, and spaces
Minimal downtime following the procedure
Increased structural support of weakened or cracked teeth
Natural-looking results and comfortable fit
Rejuvenated appearance of other restorations (such as with the use of dental crowns and bridges for structurally-compromised teeth)
Increased resistance to stains and yellowing
What Should I Expect During the Porcelain Veneers Procedure?
Your comfort and results are our highest priorities, which is why we will make every effort to ensure your experience is as pleasant as possible. During the procedure, the teeth that will be treated will be prepared and shaped by removing a wafer-thin layer of enamel. This reduces bulkiness when the veneers are applied and provides the most natural-looking outcome. It is the goal of our cosmetic dentists to remove as little existing natural tooth as possible while providing an excellent result. The caps will then be customized to your cosmetic preferences and anatomic needs and bonded to your teeth using the latest in technology.
To help you feel more comfortable during this process, we offer light dental sedation for patients who experience anxiety. We are happy to explain all of your options during your initial consultation.
How Long Do Porcelain Veneers Last?
The porcelain veneers we use in our practice are designed to be durable and survive the rigours of day-to-day life. That said, it's important to take good care of your teeth to ensure the veneers last as long as they can. Proper oral hygiene, including brushing twice a day and flossing once, and regular dental check-ups can aid in a long-lasting result. Many patients who follow these guidelines enjoy their dental veneers for decades, although research indicates the average life of porcelain veneers ranges from 10-15 years. We will provide tips and tricks to keep your smile looking gorgeous for life.
Our Patients' Results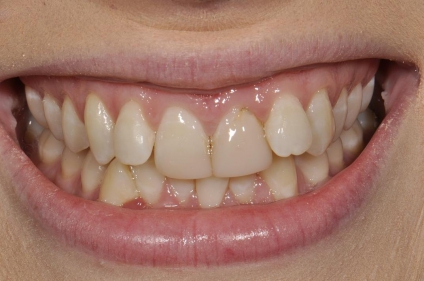 Before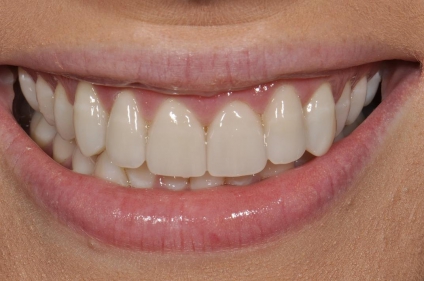 After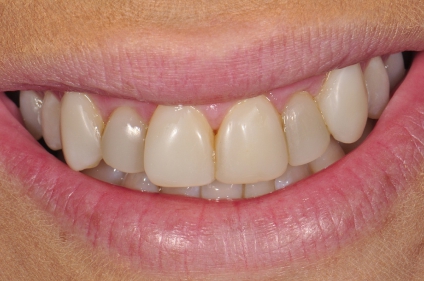 Before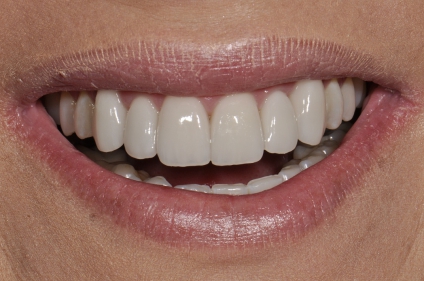 After
How Much Do Porcelain Veneers Cost?
The price of porcelain veneers will vary depending on the number of veneers you want, the complexity of your treatment plan, and other factors that are specific to your needs and goals. During your initial consult, we will go over all the details of your treatment plan, including the full cost of your procedure. We want you to be comfortable, confident, and well-informed about your options. On average, porcelain veneers cost between $1,850 and $1,950. We accept many payment options, including dental financing with Q Card. Please let us know if you'd like to learn more at your appointment.
Dissatisfied with the appearance of your smile? Talk to our team today to find out more about porcelain veneers and whether they can help you attain the look and confidence you desire.