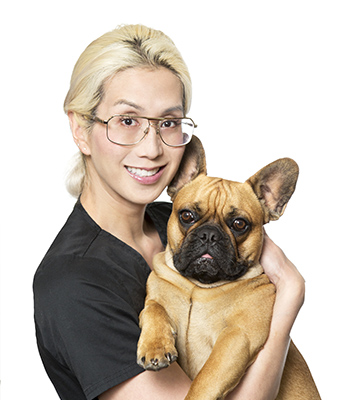 Your smile is just as unique as you are, which is why it's essential to take care of it at every stage of life. At Tam Dental Group, our friendly and knowledgeable team of dental professionals offers a comprehensive array of dental treatments designed to protect and enhance your oral health. Led by Dr Clarence Tam, our team is dedicated to providing exceptional care with a compassionate approach that helps to put you at ease. Whether you need a routine cleaning, want a whiter smile, or have some damage or decay, we're here to make your dental visit as comfortable and productive as possible.
Get a taste for what we do by following the links below. Each one provides additional information about the services we offer. If you have additional questions, we invite you to contact our team for more help and to schedule a consultation.
Cosmetic Dentistry

Want a more beautiful smile? Our cosmetic dental treatments are renowned internationally and can enhance the appearance of your teeth, gums, and whole smile using the latest techniques and technology. If required, we even offer dermal fillers to enhance the "frame to the smile" on a need-by-need basis. There's no beauty without health, which is why we use conservative and biomimetic techniques that preserve your existing structures as much as possible.
Restorative Dentistry

Almost everyone experiences some damage or decay in their life, but that's no reason to frown. Our advanced restorative dental treatments can restore your smile whether you have a tiny cavity or need a full mouth reconstruction. We focus on invisible dentistry, dental implants, fillings, and porcelain work that look like you were born with it. And, as always, we will put your comfort and safety first. Turn that frown upside down. =)
Orthodontic Treatment

Teeth getting a little out of line? We offer a range of Invisalign treatment options to set them straight and improve your bite alignment. Often these orthodontic aligners are virtually invisible, and they allow you to floss your teeth normally. Straight teeth are more than beautiful; they offer improved function and can reduce grinding, TMJ disorder symptoms, and other unwanted effects. As a whole, by having your teeth function in harmony, we strive to ensure you have teeth for life.
Preventative Care

Prevention is the best way to combat the development of dental concerns. We offer a full spectrum of preventative dental treatments, including routine cleanings, advanced gum and bone treatment, oral cancer exams, and treatment planning, to help your entire family maintain beautiful, healthy, and gorgeous smiles.
Advanced Care

Have special needs? We have treatments for that. Our advanced dental care includes solutions for sleep apnoea, dental phobia, teeth grinding, and more. And to make your visit as comfortable as possible, we have several options to put you at ease (including Netflix® and top-of-the-line Bose® noise-cancelling headphones). Come chill with us.
Reading about it is one thing and being there is another. Contact our office to schedule a consultation with our passionate and skilled team to see the difference our approach can make. It's time to enjoy visiting the dentist—which is easy to do with our no-pain policy.