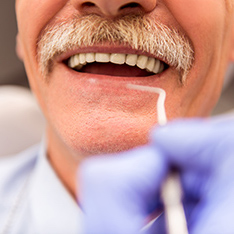 Traditional removable dentures are the most popular way to address missing teeth. Modern materials allow us to use flexible acrylic options to create ultra-thin titanium frameworks customised to your demands. If you have lost several or all of your teeth, dentures from Tam Dental Group can help you smile with greater confidence, eat with greater comfort, and speak with greater clarity. Talk to us today to find out how dentures can change your life.
What Are Traditional Removable Dentures?
Traditional removable dentures are sometimes called "false teeth". They are a type of dental appliance that is customized to fit over your gums and replace your missing teeth. Dentures come in partial and complete styles, along with wide and varied material choices, so whether you're missing a few teeth in a row or an entire arch, you can find an affordable solution to your concerns.
Dentures Vs. Dental Implants


Dentures offer a quick and often very affordable solution to the problem of missing teeth. Dental implants are considered the gold-standard approach and offer many benefits, but they're not for everyone. Dental implants have posts that are inserted into the jawbone for a secure fit that also preserves jawbone density. Dentures fit over the gums and are completely removable.
Are Dentures Right for Me?
Dentures are incredibly popular because they offer a quick and efficient replacement for missing teeth. Our Auckland dentists provide highly precise partial and complete dentures to ensure the best possible fit. This process may take a few appointments to get it perfect. If you are searching for an affordable solution, lack sufficient jawbone structure for dental implants, or simply prefer the experience of removable dentures, this method for replacing missing teeth may be right for you.
What Are the Pros and Cons of Dentures?
How you choose to restore your smile is a personal decision, and some factors can help you decide one way or another. Some of the benefits of traditional removable dentures include:

Faster treatment time than dental implants
Natural-looking results if created by an experienced and skilled team
Non-surgical procedure
More affordable than dental implants
Modifiable if additional teeth are lost in the future
Often used as a transitional appliance when saving for dental implants or as an esthetic crutch when implants are healing
Some disadvantages can also apply, including:
Jaw structure will continue to change with time, meaning dentures are not permanent
Dentures may reduce your ability to taste food
As face shape changes with age, the fit and comfort of the dentures may also change
Maintenance is more involved than with dental implants
Certain foods cannot be eaten with dentures
Dentures are removed at night to allow for optimal tissue health and "breathing"
Dental implants look more natural
Many people opt to start with dentures when they first lose their teeth, but they may decide to use another approach after a few months or years of having removable dentures. We will discuss your preferences in detail to help you decide what will work best for you now and in the long term.
Our Patients' Results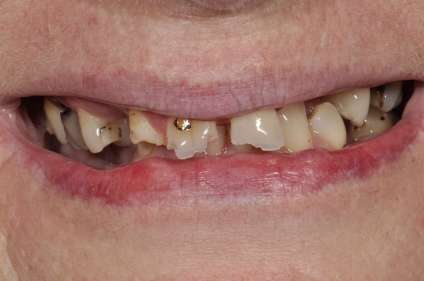 Before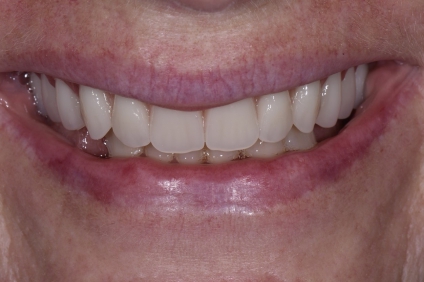 After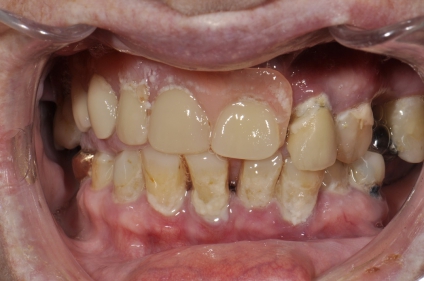 Before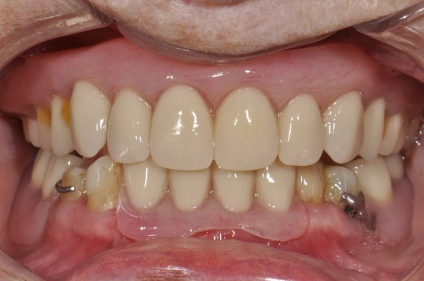 After
How Much Do Dentures Cost?
The price of dentures will be determined based on your treatment plan. We will consider how many teeth you are replacing (partial or complete dentures; one or both arches), the complexity of your treatment plan, and other factors. The cost of dentures at our practice can range from about $650 to $3,500 per arch (either upper or lower). We will review your program and the expenses with you in full before beginning. We want you to feel comfortable and confident in your treatment, and we will work with you at every stage to support that goal.
Don't settle for less. Talk to our team to find out if a beautiful smile and functional teeth can be yours sooner rather than later.