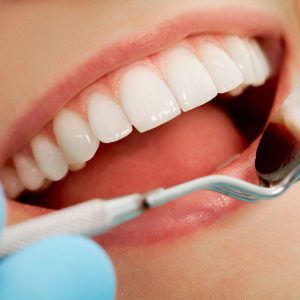 An easy smile conveys confidence, but if you're hesitant to grin because of the appearance of your teeth, you may be delivering an unintended message. Let our experienced cosmetic dentists help you achieve the smile you have always dreamed of using our state-of-the-art techniques. If you have one or more concerns you would like to address, we can guide you toward a suitable solution. Regardless of your treatment plan, we will be gentle, conservative, and use biomimetic methods that preserve your oral health.
And that's just the tip of the iceberg. Learn more about each of our services by following the links below. You can also reach out to our friendly team for additional information and to schedule a consultation for more personalised suggestions.
Smile Analysis, Dental Imaging & Design


Sometimes you're not sure what you want until you see it. That's why we offer Smile Analysis and Digital Smile Design using the latest digital technology. This allows us to take pictures of your oral structures using a special handheld camera (no more messy, uncomfortable moulds) and show you the treatment plan on a screen. View how changes are intended to look before you begin a procedure and feel greater confidence in your cosmetic enhancement program. You're the conductor of the choir, and the qualified design will guide the metrics of the entire procedure.
Porcelain Veneers
Porcelain veneers can cover heaps of concerns. If you're bothered by minor gaps, cracks, stains, "short" teeth, or other common issues, these thin porcelain shells can disguise them and provide a beautiful, strong, and symmetrical smile you'll love to show off.
Composite Veneers


Another option for patients looking to address stains, cracks, and other common concerns, composite veneers work just like porcelain veneers, although they are a more affordable choice and can be placed the same day.

Invisalign®
Straighten errant teeth without the discomfort and conspicuous appearance of metal wires and brackets. Invisalign uses clear aligners to gradually straighten teeth more comfortably and discreetly than ever before.
Teeth Whitening

Lighten and brighten your smile with the latest in-office and at-home techniques for teeth whitening. Our state-of-the-art options can provide immediate whitening with an in-office treatment or more gradual brightening with at-home, professional-grade teeth whitening. We offer combination whitening options for a maximal "wow" result that lasts, whether for an event or just for life.
Laser Dentistry
Bothered by a gummy smile? Laser gum recontouring can reduce excess tissue that is hiding your dentition. This minimally invasive approach is designed to create a more proportional and symmetrical appearance to your teeth with less discomfort and downtime than traditional excision. We will work with you to determine the final look of your smile and discuss how this treatment can create the appearance of larger, more evenly-shaped teeth. Often, gum recontouring is referred to as Pink Esthetics, and it is a key component to balancing asymmetrical smiles.

Esthetic Restorations

Replace metal fillings with tooth-colored alternatives that provide both strength and beauty to your restorations. Our esthetic restorations are designed to restore your smile without signs of treatment that could otherwise mar its appearance. These techniques are also typically safer than metal restorations, as older materials could contain mercury or other unwanted ingredients. Our bonding protocols are world class (we train other dentists how to do use this technique), and as part of the process we ensure that we remove a minimum amount of tooth structure to complete the restoration. Minimally invasive, maximally esthetic dentistry.
Cosmetic Bonding
Looking for a minimally invasive way to address minor concerns? Cosmetic bonding is a type of dental resin that can be shaped and applied to the teeth to cover up stains, small cracks, minor misalignment, chips, and staining. Bonding cannot correct all issues, so it's important to discuss your goals with our cosmetic dentist to determine if this procedure is right for you.
We've given you a peek at what's possible, but there's so much more to see. Call our office today to schedule a consultation and see how we can help you proudly wear your smile.