A smile that's missing teeth shines a little less brightly. If you're bothered by one or more missing teeth, Tam Dental Group can help restore your smile (and in most cases, your confidence) using the latest techniques. Dental implants are considered the gold-standard solution for this concern, and we can help you determine if this or another technique can give you the function and the esthetics you're after.
What Are Dental Implants?
Dental implants are a type of dental restoration used to replace missing teeth with natural-looking and long-lasting results. These implants are made of a titanium post, which is placed into the jawbone when you are sedated; an abutment that sits on top of the post; and a dental crown that provides a finished look. Durable and appealing, dental implants are the most often recommended solution for one or more missing teeth.
What Are the Benefits of Dental Implants?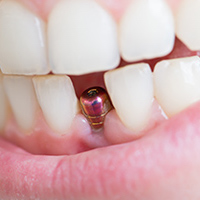 Dental implants are often used in lieu of traditional removable dentures, as they can provide a number of advantages. Some of the benefits dental implants offer include:
Jawbone density preservation
Natural-looking results
Stable, secure fit that allows you to eat and speak comfortably
No rubbing or irritation on the gumline or soft tissues
Long-lasting, potentially permanent results
Easy maintenance (brush and floss normally and attend regular dental checkups)
Are Dental Implants Right For Me?
Dental implants can be an excellent tooth replacement for some patients and, perhaps, not the best solution for others. A major factor in determining whether dental implants are right for you is the state of your bone volume. Dental implants require a stable foundation of support, so those interested in treatment should have enough bone volume to accommodate the restorations. Since natural tooth roots work to stimulate and strengthen the jawbone, the absence of a tooth can lead to a gradual decline in bone density. The longer a tooth is missing, the more bone recession is typically experienced. Additionally, good candidates for the procedure should be:
In relatively good health to withstand the healing period
Willing to quit smoking and tobacco use
Seeking a long-term tooth replacement
It's also imperative that patients have no signs of gum disease before receiving dental implants. If you have plaque or significant bacteria buildup and wish to replace a missing tooth, our team will perform periodontal disease treatment prior to the implant procedure to restore optimal health in your gums. 
Dental Implants vs. Dental Crowns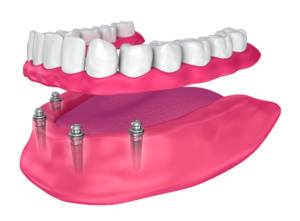 Dental implants and dental crowns are both restorative treatments that can help you achieve a healthier smile, but their similarities generally end there. A crown is placed to reinforce and protect a tooth that is damaged or affected by decay, often saving it from weakening to the point of extraction. Implants, on the other hand, consist of a tooth root-shaped titanium post designed to be surgically secured in the gumline. Unlike crowns—which essentially function as strengthening "caps"—implants are exclusively utilized to replace teeth that are already missing or extracted. Crowns are frequently used to top dental implants, but the two restorations serve different purposes. 
What Are My Dental Implant Options?
Dental implants come in many types, and the right technique for you will depend on how much natural jawbone density you have, your personal preferences, your budget, and other factors. Dr Clarence Tam and our team can help you figure out which method is your optimal choice.
SINGLE TOOTH REPLACEMENT
Each missing tooth can be replaced with a dental implant in a one-to-one exchange. Whether you have one, several, or all teeth missing, this approach could be suitable for you.
IMPLANT-SUPPORTED DENTURES
Also known as implant-anchored dentures, implant dentures, and implant-secured dentures, implant-supported dentures are designed to provide full or partial replacement of an arch (upper or lower, or both). This method uses a few dental implants secured to a denture appliance for improved fit and function.
ALL-ON-4® TEETH IN A DAY
A type of implant denture, All-on-4 uses four dental implants and a denture appliance to replace all the missing teeth on the upper or lower arch. In some cases, six implants may be needed to achieve the best result, in which case it is called All-on-6.
Patient Results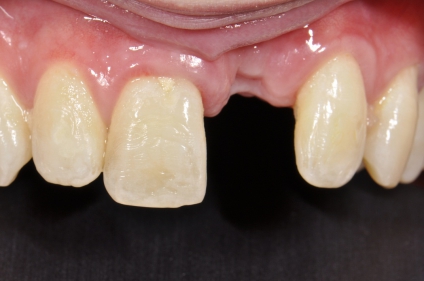 Before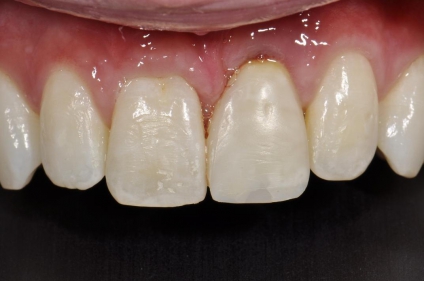 After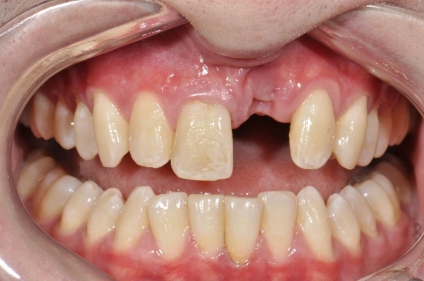 Before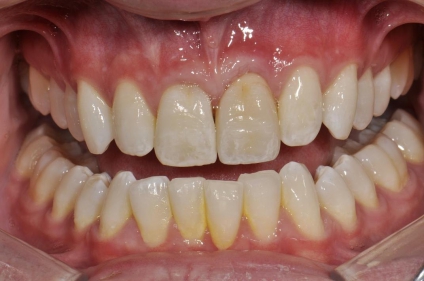 After
WHAT SHOULD I EXPECT DURING THE DENTAL IMPLANT PROCEDURE?
Your initial consultation and evaluation are the first steps, and at this meeting we will take lots of images of your oral structures to determine if you have enough jawbone material for the procedure and which technique is best for you. We will also identify the ideal locations to place your implant posts for stability and durability. While the placement of the implants can sound a little bit scary, you don't have to worry. We offer sedation dentistry options to put you at ease, and you should not feel any discomfort during the implantation process. Once the posts are in place, temporary dental crowns will be attached to the abutments, so you're never without your smile. The healing process can take some time and there will be a few restrictions until you get your final dental crowns, usually in six to nine months. After that, you should be free to eat as you please, and no one will be the wiser about the origin of your beautiful teeth.
How Long Do Dental Implants Last?
Implants can last for several years with good care and typically have the longest lifespan when compared to other restorations. Each individual will likely experience different results based on their oral health, bone density, and lifestyle, but implants often last at least 5 to 10 years on average. For some patients, they can even function as a lifetime tooth replacement. To get the most out of your dental implants, we simply recommend maintaining good oral hygiene habits: brushing and flossing twice daily as well as semi-annual visits to the dentist are all it takes to keep dental implants in good condition. If you tend to grind or clench your teeth during sleep, we suggest wearing a customized night guard to help prevent unnecessary damage to your implants. 
HOW MUCH DO DENTAL IMPLANTS COST?
The price of dental implants will depend on the complexity of your treatment plan, the number of dental implants you need, whether you are using a denture appliance, and other factors. Generally speaking, each implant can cost between $6,000 to $7,000, including both surgical placement and restorative phases. During your initial consultation, we will go over the full anticipated cost of your program, so you are well-informed before beginning.
Are There Any Dental Implant Alternatives?
Maybe you don't have enough bone volume to support a dental implant, or you're looking for an effective tooth replacement that doesn't require oral surgery. Dr Tam and our dental team can also restore the form and function of a missing tooth with less invasive treatment options, such as dentures, partial dentures, or a dental bridge. While they are removable, complete and partial dentures are custom-made prostheses that can recover the appearance of a full, healthy smile. If you are seeking more stability and/or a better fit, dentures can even be anchored to the jawbone with dental implants to completely replace an entire row of missing teeth. This implant denture technique usually necessitates less bone density than individual dental implants would require to restore a full dental arch. 
Another option to restore one or several missing teeth is a dental bridge, which is a set of artificial teeth crafted to "bridge" the gap between adjacent healthy teeth. The dental bridge can be secured in place with dental crowns (which are placed on either side of the absent space) or implants. This allows you to regain the appearance and biting function of multiple consecutive missing teeth. If desired, our team can help you determine the most beneficial treatment for your unique goals during your consultation. 
Bothered by missing teeth? Tired of traditional removable dentures? Let us help you find a solution that makes smiling enjoyable again. Call us today to schedule a consultation.