Patient 1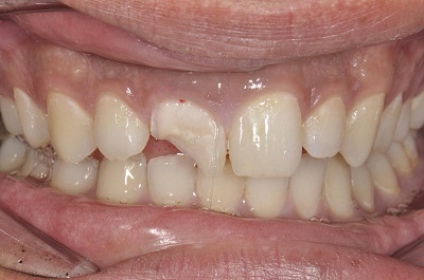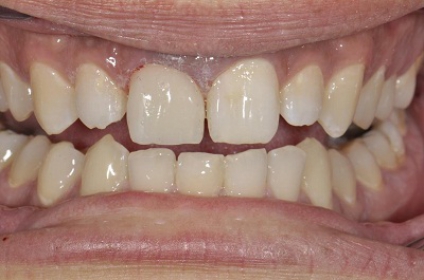 Details:
Problem: Accident with a steel bar left this 16 year old patient with a near-pulp (nerve) exposure and a very broken down front tooth. He also was extremely picky and wanted the restoration to look exactly like his tooth used to. Solution: Layered composite veneer placed with no additional tooth reduction after protection of the nerve with a base cream layer. 4 different colors were used for the composite veneers, adding the lifelike-ness that you can see. No detail was spared. Happy patient.
Patient 2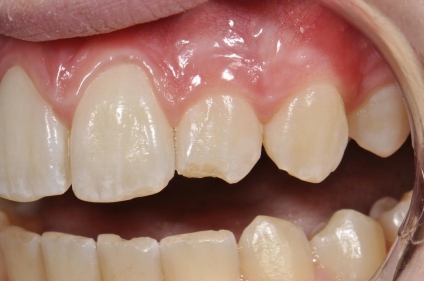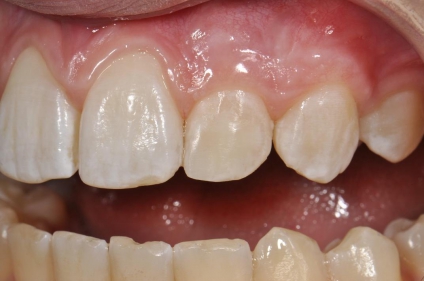 Details:
Problem: Soccer injury on a young 13 year old goalie left him with a sensitive chip of his tooth. He has subtle white streaks in his neighboring teeth that he wanted reproduced. Solution: 4 different shades of carefully layered composite were placed to create an invisible restoration, mimicking nature.
Patient 3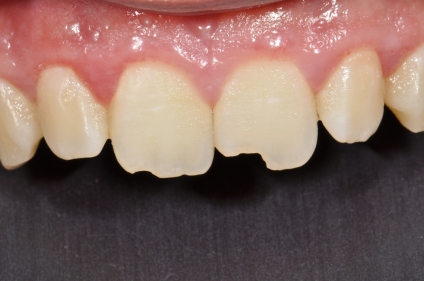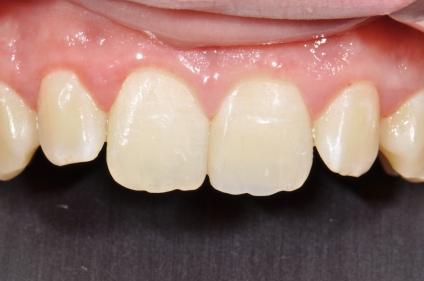 Details:
Problem: 21-year-old male had an accident with a beer bottle, chipping his tooth. Of note, this was my American Academy of Cosmetic Dentistry Accreditation Case Type 4 (there are 5 case types) submission that passed! Solution: layered composite veneers (4 shades) beautifully recreating was was lost. Remember, in young people and in adults, we want to remove as little tooth structure as possible (or none at all if possible) to produce the desired result - this will maximize the lifetime of your teeth!
Patient 4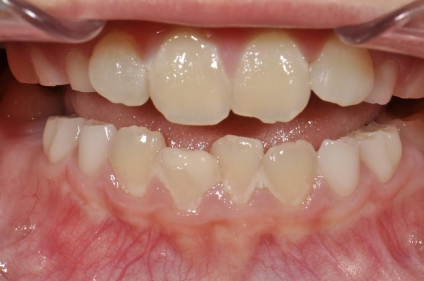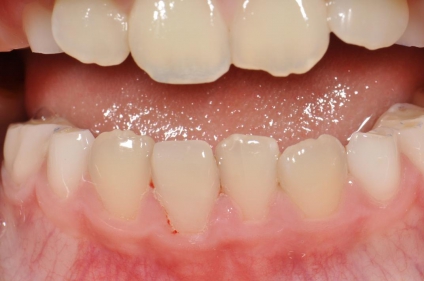 Details:
Problem: Accident by 7 year old child in Japan and an esthetically-unacceptable fix by a dentist there. Solution: Layered composite restoration (2 shades) to create a much-improved appearance
Patient 5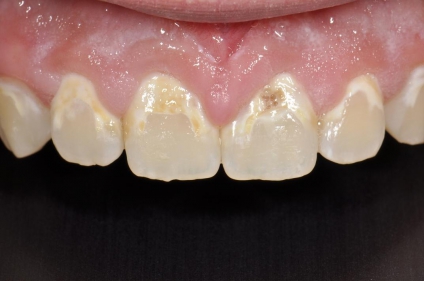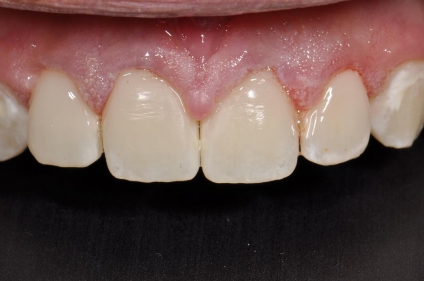 Details:
Problem: This 21 year old male presented to me for restoration of his teeth after a period of oral hygiene neglect when he was in braces. Now, he has cavities around where the braces used to be. He loved Sprite! Solution: using layered composite resin, we were able to remove the diseased tooth structure and makeover his front teeth. Looks like he never had any work done! =)
Patient 6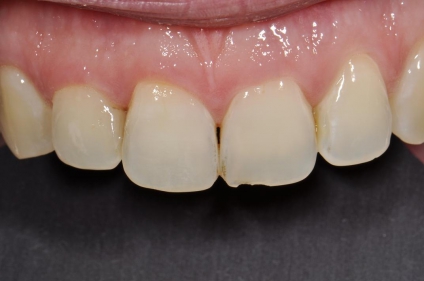 Details:
Problem: This 34 year old female's niece threw a toy block at her face, chipping her tooth Solution: using two different opacities of composite resin, the area was repaired indetectably. Happy happy patient!
Patient 7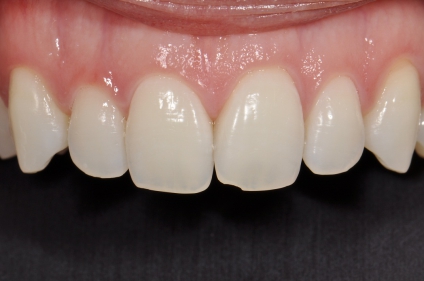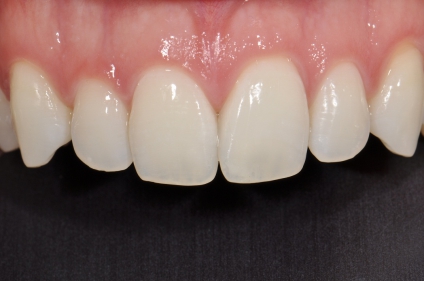 Details:
Problem: "Tooth-meets-cider-bottle" accident resulting in 21MIBL enamel fracture Solution: using 4 different opacities and colors of composite resin, her broken tooth was sculpted back to beauty/life really. She is so happy now! =)
Patient 8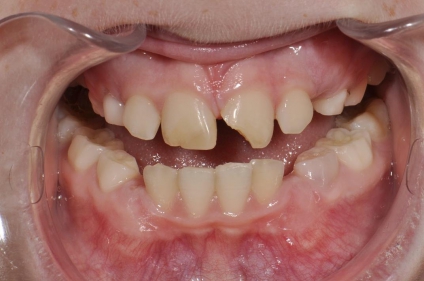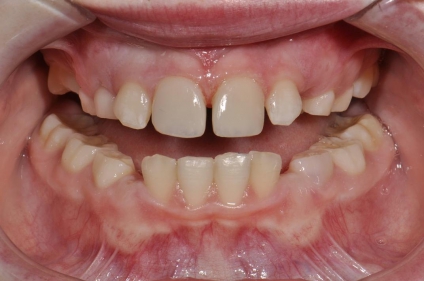 Details:
Problem: This nice 9 year old was referred to me by a paediatric dentist for restoration of her upper central incisors, which were discoloured, broken and unattractive. Solution: layered 4-opacity and translucency direct composite restorations to make the fillings disappear! Where were they fractured again? =)
Patient 9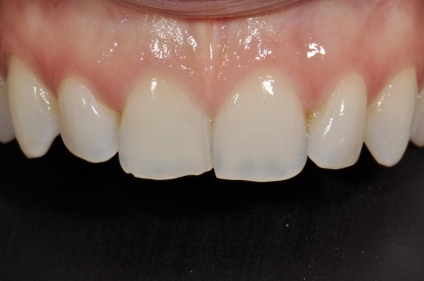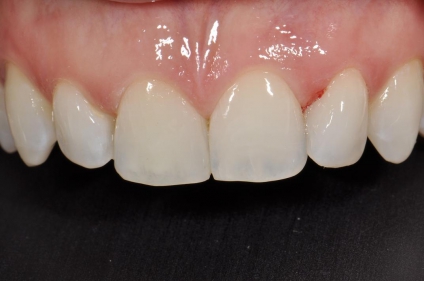 Details:
Problem: this lovely dentist came to see me to restore the concavity (cave) on her 22MB and lengthen her 11 (short central incisor seen) Solution: using a creative blend of four colours on her front tooth, it now looks like Mother Nature touched it with her magic wand! The cave/concavity on 22MB has also been restored and the gums are healing.
Patient 10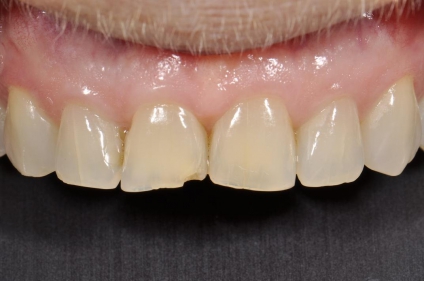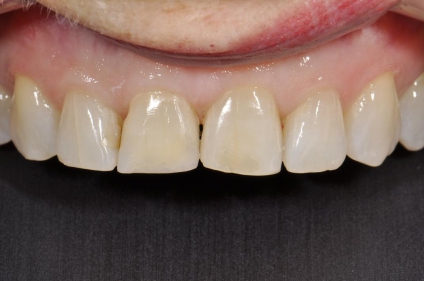 Details:
Problem: this dentist presented with a chip on her 11MI that affected her confidence greatly! Solution: using an artistic blend of 5 different shades and opacities, the chip is now invisible - like it never even happened! A single shade would definitely not work.
Patient 11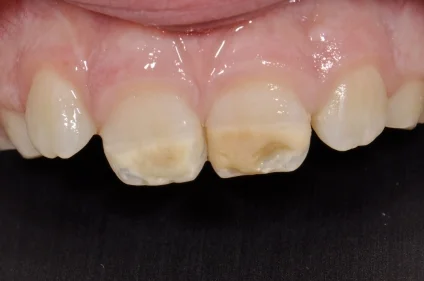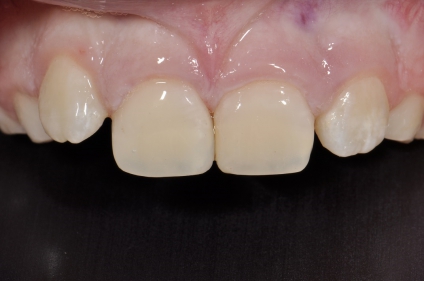 Details:
Problem: this young girl inherited a condition where her central incisors were pitted and discolored Solution: using 3 composite shades artistically applied, we applied our magic wand to give this princess beautiful teeth!
Patient 12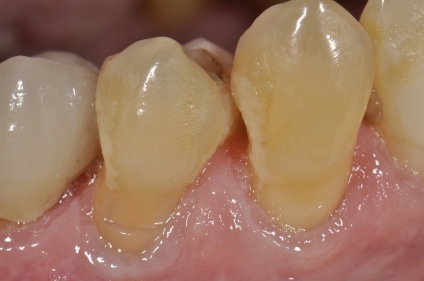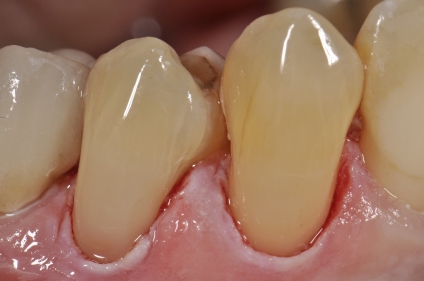 Details:
Problem: this lady had worn away the enamel at the necks of her teeth from excessive brushing pressure Solution: the area was rebuilt using Voco Grandio SO A3.5! Beautiful polish!
Patient 13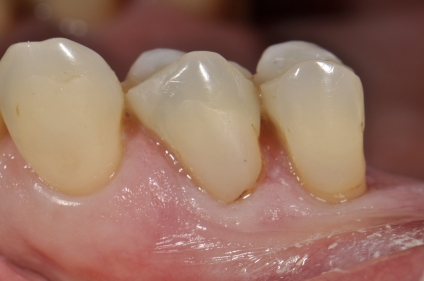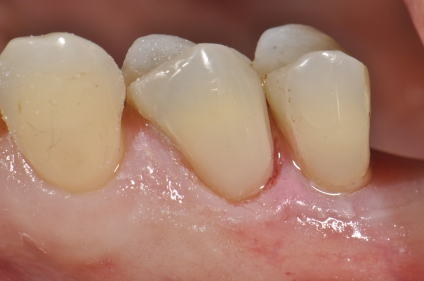 Details:
Problem: there was a deep cavity underneath this old filling Solution: using a modern nanohybrid composite, this tooth was restored to perfection!
Patient 14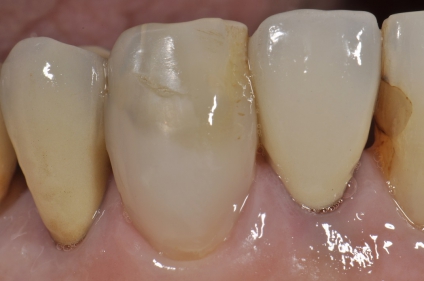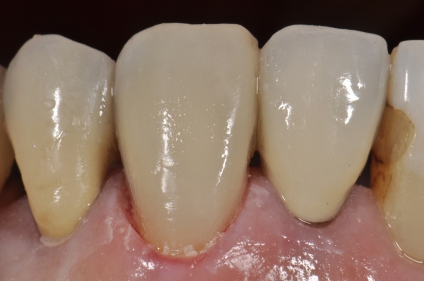 Details:
Problem: This nice 75 year old lady came to see me to restore her unsightly old filling on an upper canine. Situation: After removal of the bulky filling, this is what the tooth looks like underneath. Look at all the darkness. How are we going to make this tooth look amazing again? Solution: using a multi-layered approach, the underlying stained dentin was blocked out and the tooth restored to perfection.
Patient 15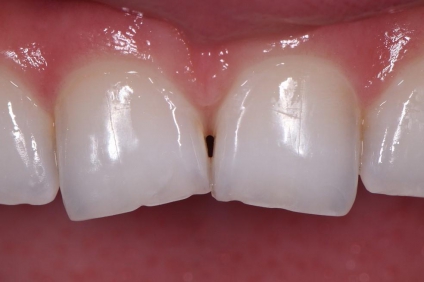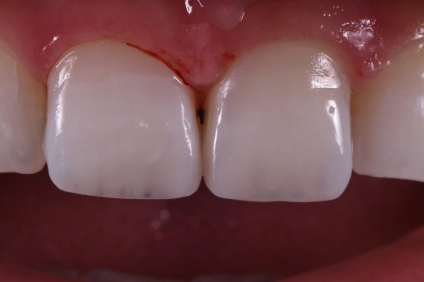 Patient 16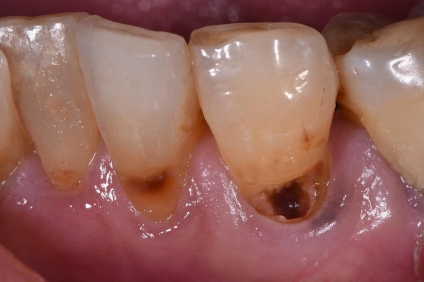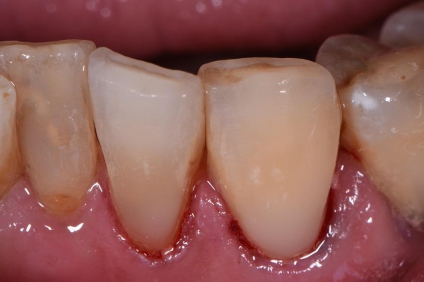 Patient 17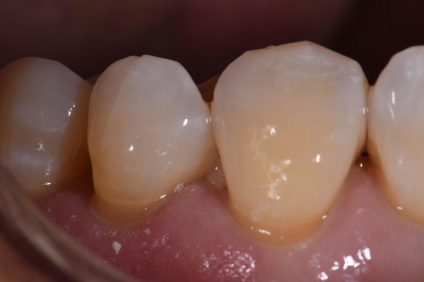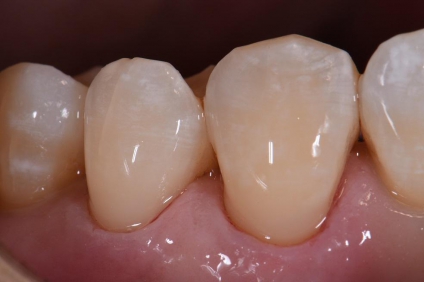 Patient 18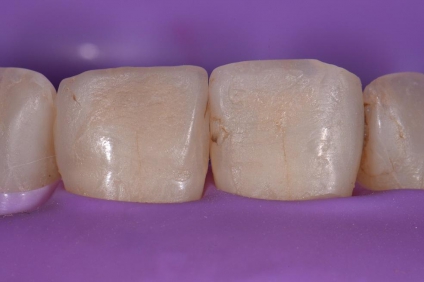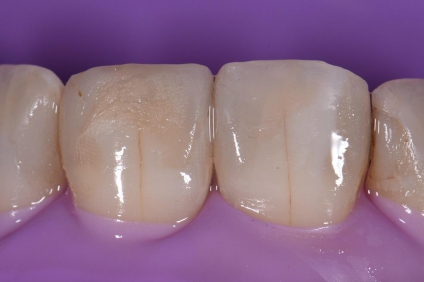 Patient 19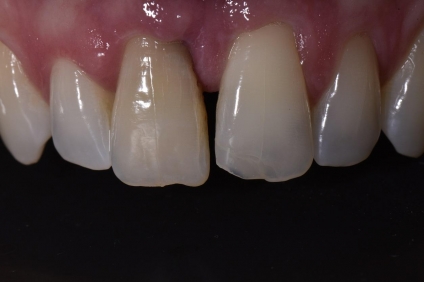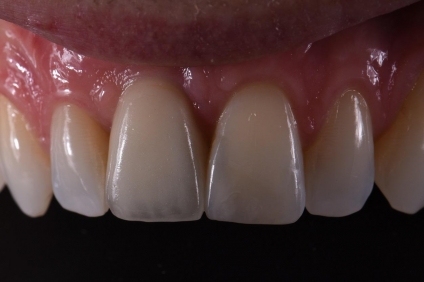 Patient 20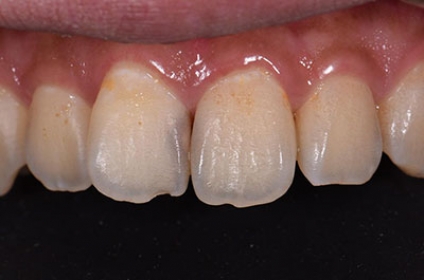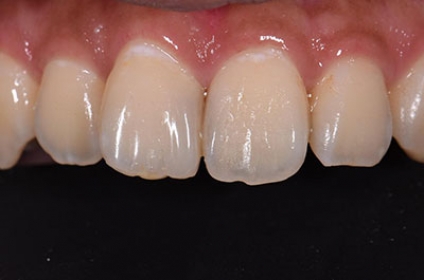 Details:
This case demonstrates restorative derotation of tooth 11 (which was approximately 30 degrees mesially rotated) with simultaneous removal of caries MBP and restoration of caries on 21MP at the same time using the Kerr Harmonize system. The patient did not want me to place perikymata in the final result, which would have improved its integration. The flash pattern on the line angles shows faithful reproduction of the transitional line angles and symmetry of the buccal embrasures.
Patient 21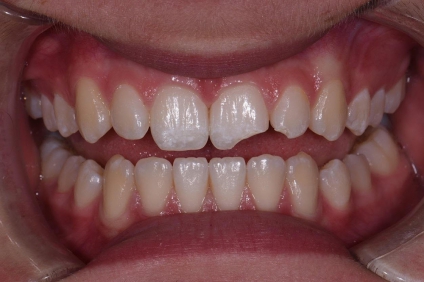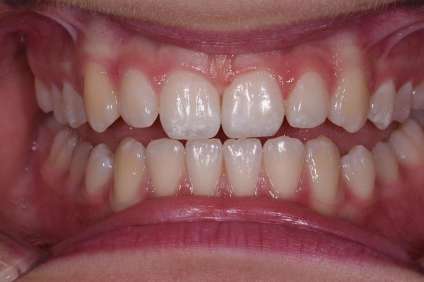 Details:
Class IV
Patient 22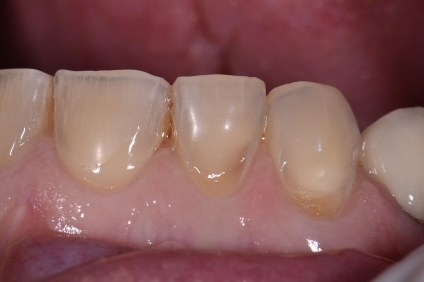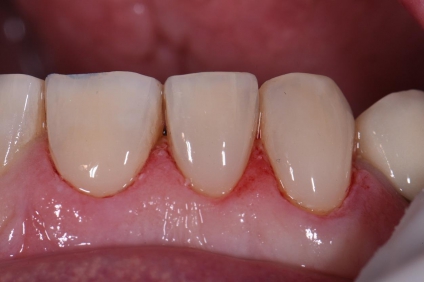 Details:
Class V using microlayers of Hi-Flo Essentia U