Patient 1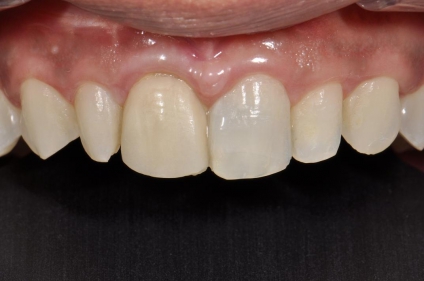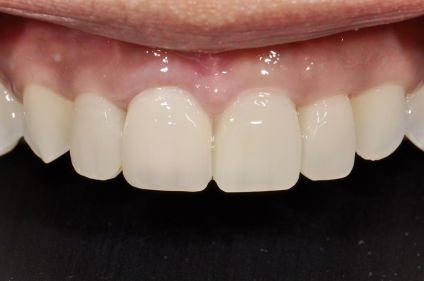 Details:
Problem: dark and misshapen anterior teeth in a 22 year old female. An old porcelain veneer exists on her tooth 11 (yellow central incisor) Solution: 4 Componeers (Coltene-Whaledent) were placed on her four incisors after external and internal tooth bleaching. A very vibrant result!
Patient 2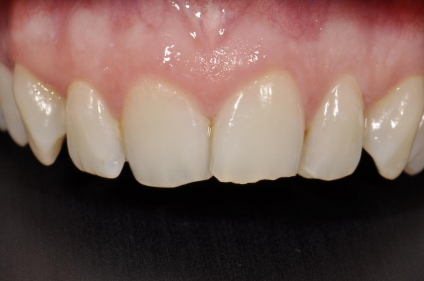 Details:
Problem: crooked and uneven teeth, chipped teeth, slanted midline. Main concern: 4 upper incisors Solution: Wrap-around Componeers placed on four front teeth, straightening out midline, perfecting smile and correcting chips.
Patient 3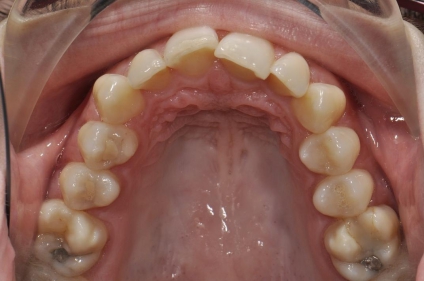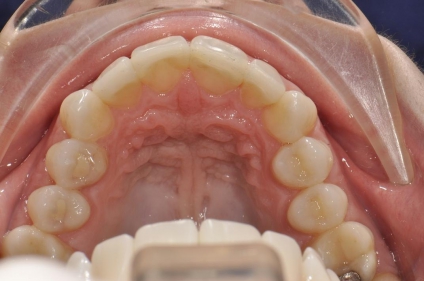 Details:
Problem: One can appreciate the crooked "in-out" pattern of her upper 4 front teeth in this birds-eye view. Solution: (same case as above) - 4 Componeers placed in "wrap-around" design to correct spacing and alignment issues. Think about braces as a first option. This patient could not tolerate braces due to the projected length of time and thus opted for this cosmetic option.