Patient 1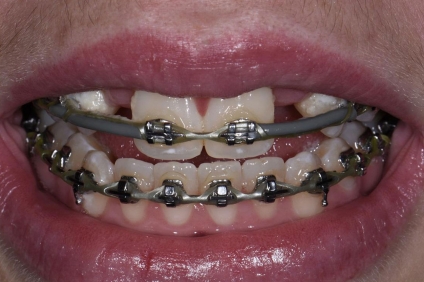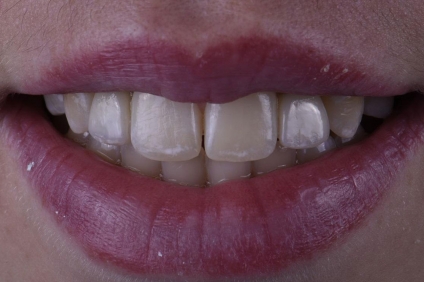 Details:
Lateral incisors were built entirely by hand in one appointment!
Mini transitional implants and direct composite crowns using #EmpressDirect on 7 and 10.  All in time for her prom.
#EmpressDirect #IvoclarVivadent #MinimallyInvasiveMaximallyEsthetic #ResponsibleEsthetics #CosmeticDentistry
Patient 2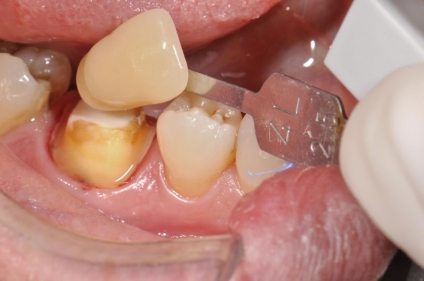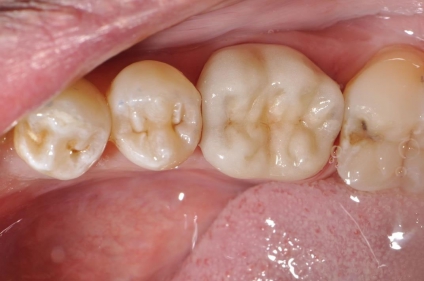 Details:
Problem: patient needed a new crown after a root canal was completed by a specialist on this tooth. You can notice how much tooth structure needs to be removed for a strong crown. Solution: Bonded porcelain crown on tooth 46 strengthens what is left of the tooth in a very good-looking manner.
Patient 3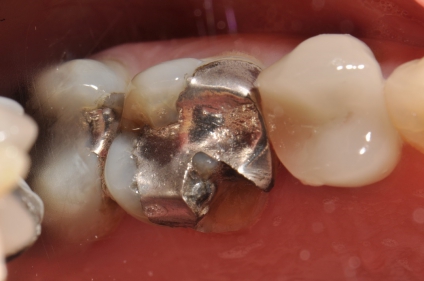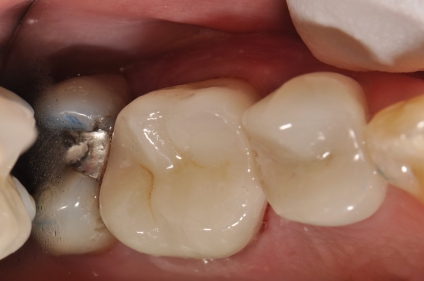 Details:
Problem: This patient presented with a fractured cusp and cracks in the rest of her tooth structure. The tooth was in desperate need of strengthening Solution: after removal of her old amalgam filling, her cusps were preserved and overlaid with bonded porcelain to prevent future fracture.
Patient 4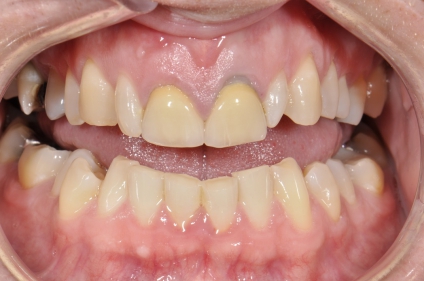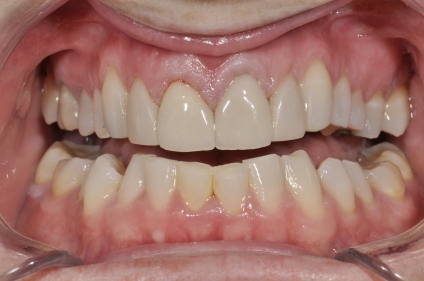 Details:
Problem: the central incisors on this nice 26 year old were too short, squat and yellow. They were old crowns on root canal treated teeth. The lateral incisors and canines were misshapen and unattractive. Solution: Periodontal crown lengthening was completed on the central incisors before four composite veneers were placed on the laterals and canines. The centrals were restored with bonded porcelain crowns (IPS e-max)
Patient 5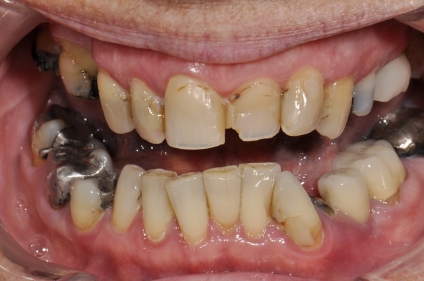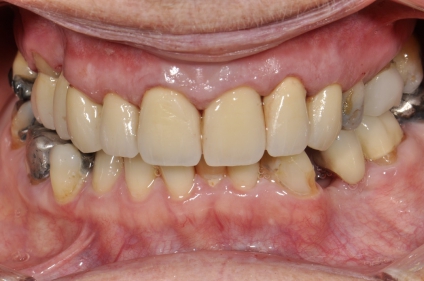 Details:
Problem: this nice 57 year old female had teeth which were broken down, discolored and carious Solution: I used high-precious alloy gold for PFM crowns and a PFM bridge to restore the smile of this patient! Great result!
Patient 6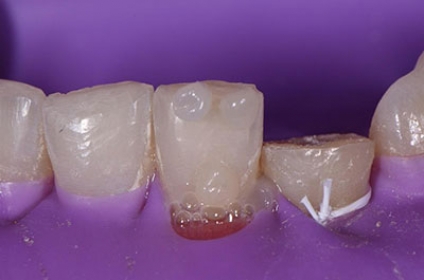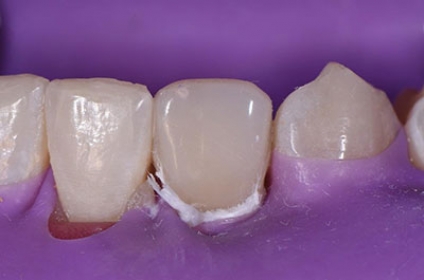 Details:
Trauma to tooth 3.2 (#23) with a near-complicated enamel-dentin fracture on this 21 year old man/boy/man.
Patient 7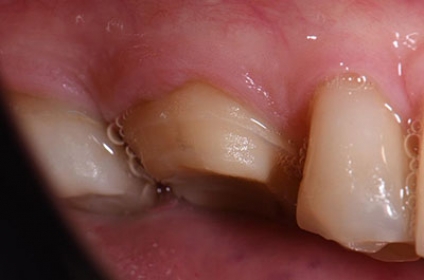 Details:
This material is made for virtual blending with chamfer margins. Always strive to get a 360 degree enamel margin for predictable bonding over the long-term. #bionicteeth #IPSemaxMT #theShinEffect