Patient 1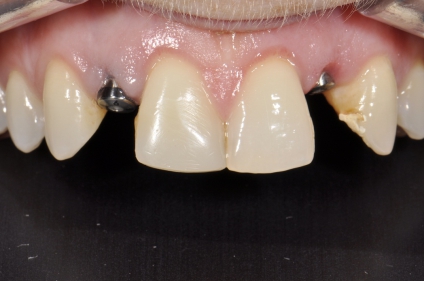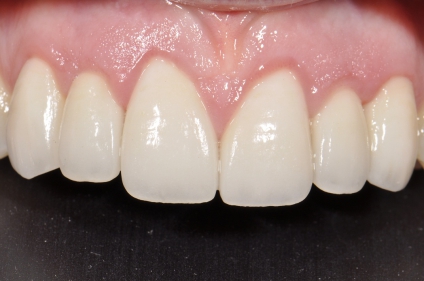 Details:
Problem: Old, failed Maryland bridges replaced by dental implants in the lateral incisor regions. Veneers are planned for the canines and central incisors to balance out the result. Solution: After tissue-molding with temporary implant crowns for 3 months, 4 porcelain veneers and 2 implant crowns were placed to reconstruct this patient's smile. Great result! Look how natural the implant crowns look!
Patient 2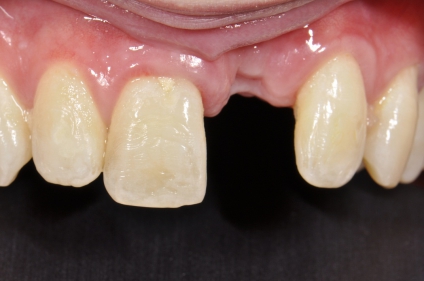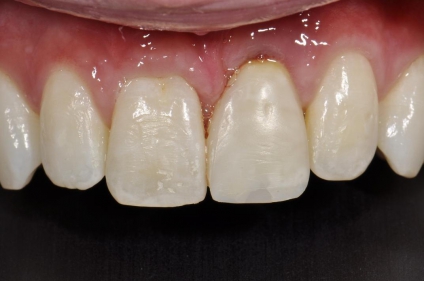 Details:
Problem: This 23-year-old male's central incisor was knocked out in an accident Solution: An implant was placed, and this is the direct, layered composite crown (intermediate stage) used to shape the gums. Note how I have tried to mimic the maverick details and texture noted on the mirror-side tooth (tooth 11). This will be in place for 3 months before designing the final implant crown.
Patient 3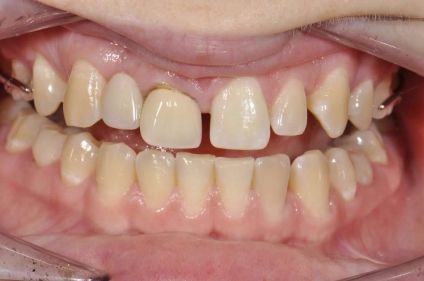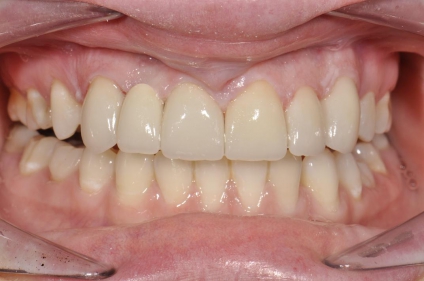 Details:
Problem: this 25-year-old female came to see me for treatment options to rebuild her smile using crowns, veneers and an implant (she did not like her denture at all) Solution: a single implant in her upper right lateral incisor position was used, along with 1 crown and 4 veneers to give her a smile she is now proud of!
Patient 4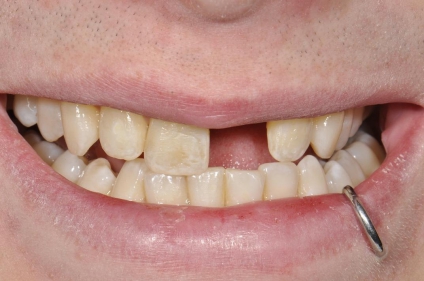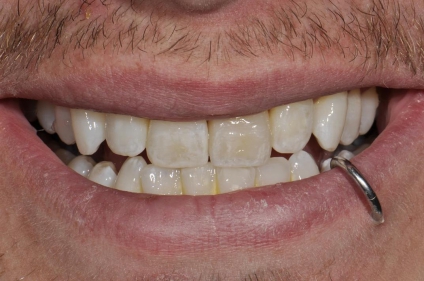 Details:
Problem: this 23 year old male came to see me for implant options to replace his missing tooth. Huge gum deficiency noted. Solution: after implant placement and gum grafts, the final result mimics the adjacent teeth and looks great! Which tooth was restored again? =)
Patient 5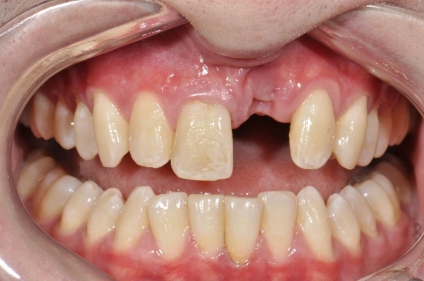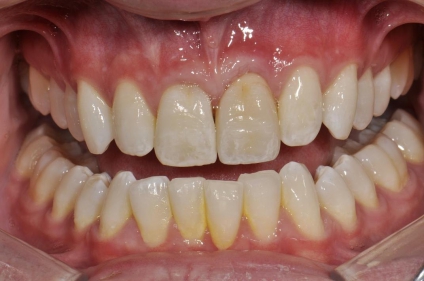 Details:
Problem: this 23-year-old male lost a tooth from an accident and wanted to explore options for restoration with dental implants. Solution: a dental implant was placed and the tissue was trained with a plastic implant crown until the right shape was achieved. Then the final crown with all the textures and colors was made to integrate nicely with the rest of his natural teeth.
Patient 6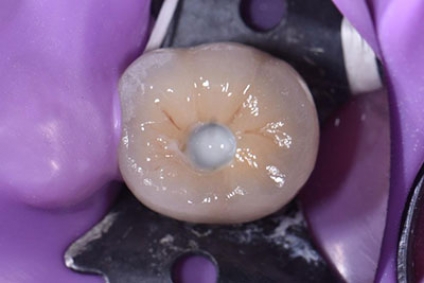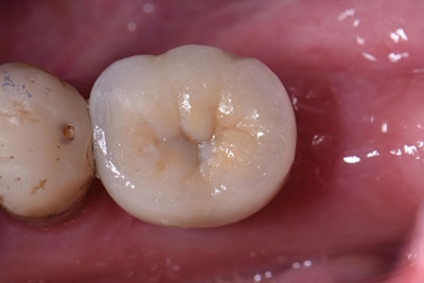 Details:
Screw-access biomimicry:
Implant screw access occlusion using White Tint #EssentiaModifiers and AO2 #GC #GaenialAnterior along with #OptiglazeColor orange mixed with a tinge of brown for the triangular ridges.