Patient 1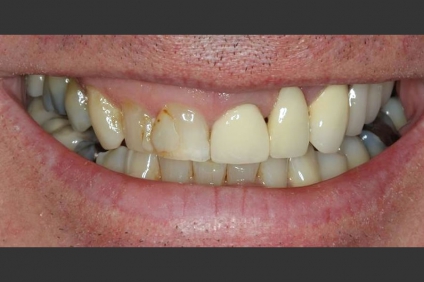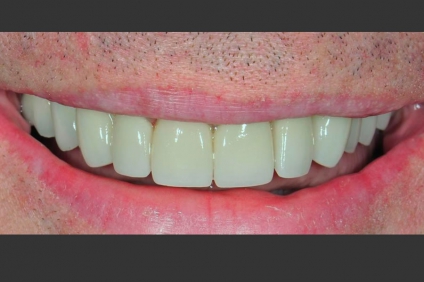 Details:
Problem: This 50-year-old male patient was suffering from multiple broken down teeth, multiple caries (cavities), multiple missing teeth, uneven color of teeth and uneven gumline. Solution: Gum recontouring, multiple dental implants, porcelain crowns and bridges were used in the reconstruction of function and esthetics for this now-happy patient!
Patient 2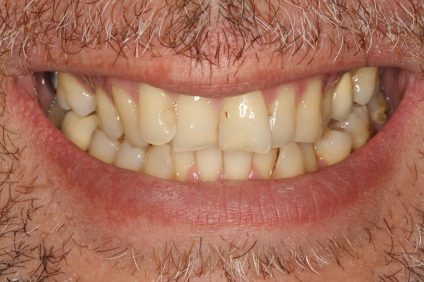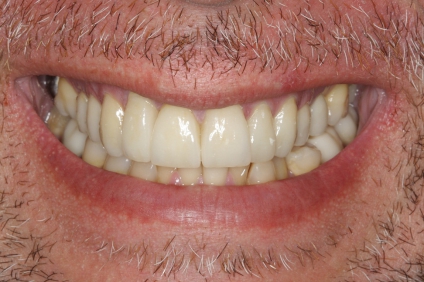 Details:
Problem: Crooked, heavily-filled teeth with multiple recurrent caries (cavities) and dark value (color). Solution: Pre-prosthetic bleaching, multiple porcelain veneers and crowns along with a laser for gum recontouring was used to perfect this case. This patient still visits me every year from Tahiti to maintain his smile! Remember to floss, everyone!
Patient 3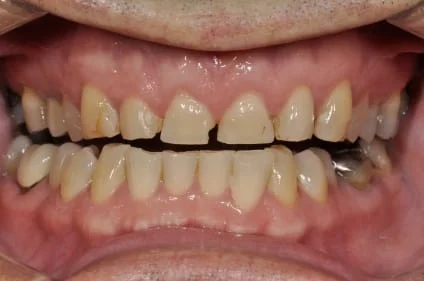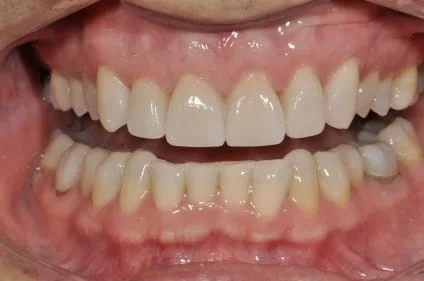 Details:
Problem: this nice 52 year old man came to see me to rebuild his collapsed bite and broken down teeth. He also wanted to rejuvenate his smile. Solution: using transitional composite bonding on the lower arch based on a diagnostic wax-up, we were able to simultaneously replace lost occlusal/bite height and strengthen his teeth simultaneously. Porcelain crowns were used on the upper front 6 teeth.
Patient 4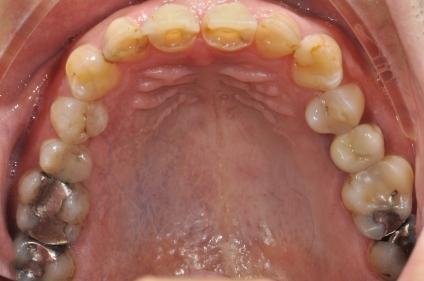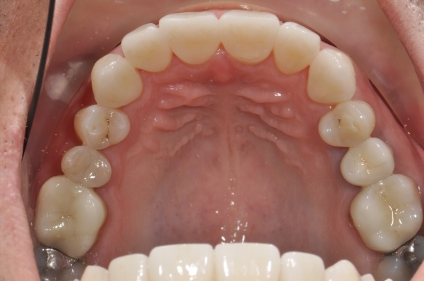 Details:
Problem: You can appreciate the degree of filling breakdown and grinding damage, particularly to the upper anterior teeth. Solution: in the upper arch, we used all porcelain - 3 posterior (back) crowns needed to be completed, and 6 anterior (front) crowns.
Patient 5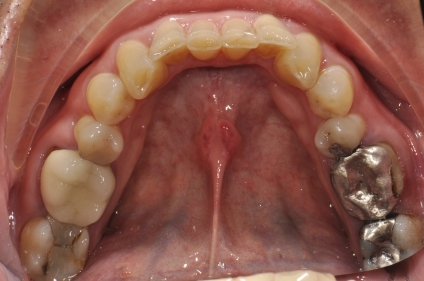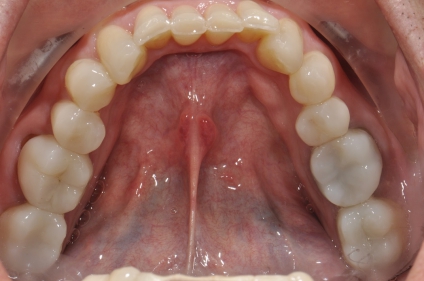 Details:
Problem: One can appreciate the amount of past fillings that this gentleman has had, and the degree of filling deterioration and leakage. Solution: due to limited finances, we were able to complete "transitional bonding" on the lower teeth, essentially completing composite crowns and overlays to the new planned bite height (planned off our blueprint, the diagnostic wax-up). He will change these to porcelain over the next 2-5 years as his finances allow. This allows a staged approach to treatment, whilst simultaneously correcting his bite.
Patient 6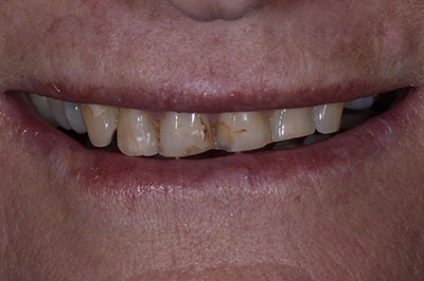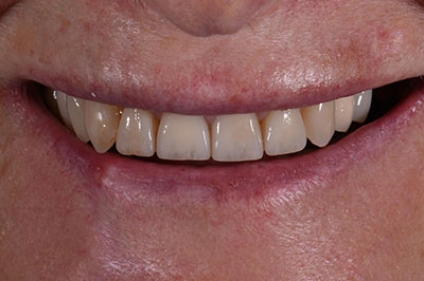 Details:
Stability test: 6 month reassessment of transitional bonding with soft tissue surgery (osseous resective surgery/crown lengthening #7, 8 and 9 (12-21). Minor chipping but nothing crazy.
GC G-Aenial Anterior shades JE, AO2, IE, JE.
#GaenialAnterior #GC #TransitionalBonding #Smashitout