Patient 1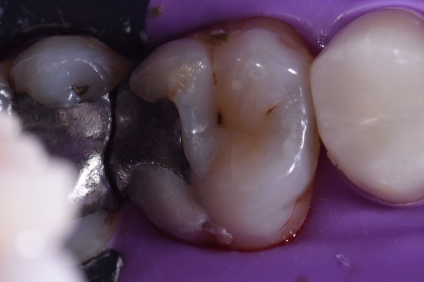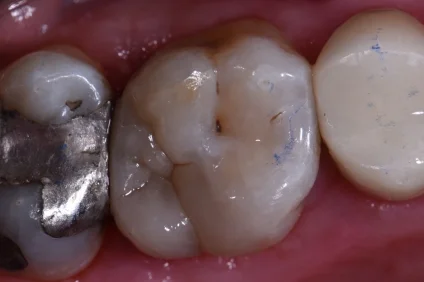 Details:
It's always flattering when a fellow dentist trusts you to restore his upper molar with a fractured DP cusp. Impressively, he actually provisionalized it himself with GIC and a mirror! Deep marginal elevation matrix system: Ultradent Omnimatrix Matrix system to close contact: Garrison Compositight 3D Fusion DP cusp reconstruction: freehand Material: A2 Voco Grandio SO #Ultradent #Omnimatrix #SanctuaryDentalDams #NonLatexDams #Garrison #Compositight3DFusion #Voco #GrandioSO #SkulptingSkool101 #HuFriedy #SkoolToolz #StyleSkulpt #TamDentalGroup #AACD #ResponsibleEsthetics
Patient 2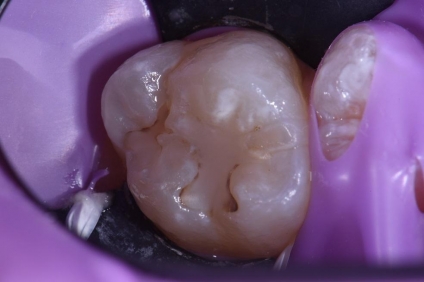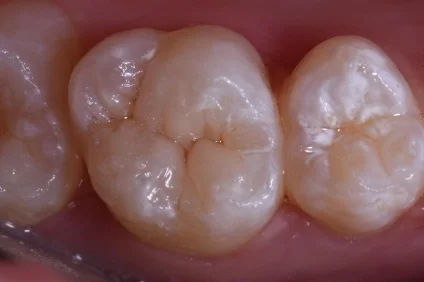 Details:
Deep, deep, deep recurrent caries underneath this old "fissure sealant". No exposure, but man, we are close. #Voco #GrandioSO #ChameleonEffect #FinalTouchBrown #SkulptingSkool #TamDentalGroup
Patient 3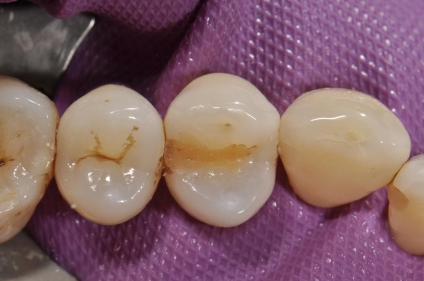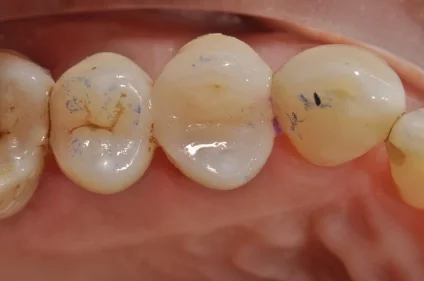 Details:
Problem: discolored and leaking filling with underlying cavity/caries. Solution: Layered composite restoration restoring the tooth seamlessly
Patient 4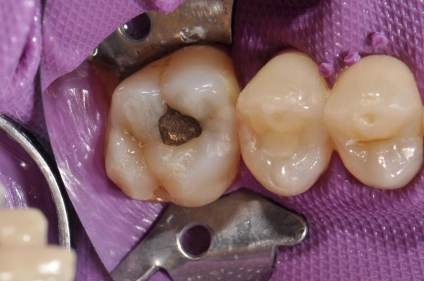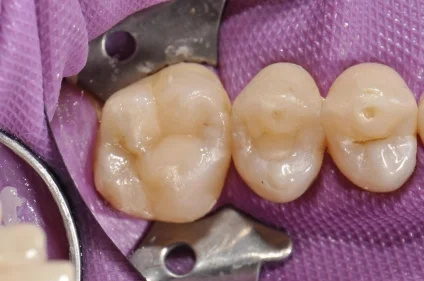 Details:
Problem: old mercury amalgam filling with recurrent decay - patient wanted the replacement filling tooth-colored and natural-looking. Solution: Beautiful composite restoration placed mimicking lost tooth structure.
Patient 5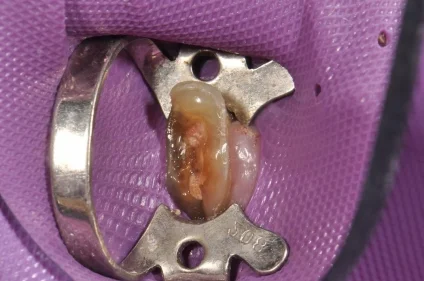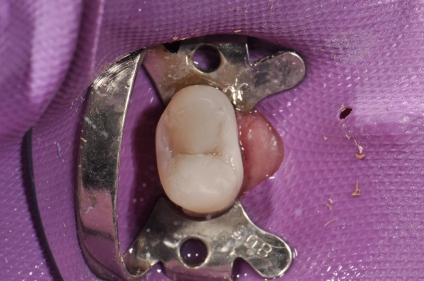 Details:
Problem: severely-broken down root-canal treated tooth that patient wanted to save. Porcelain not possible due to financial constraints, so layered composite was used to artistically recreate lost tooth structure. Solution: A carefully-sculpted restoration. Note the layered composite features the grooves and fissures the natural tooth would have.
Patient 6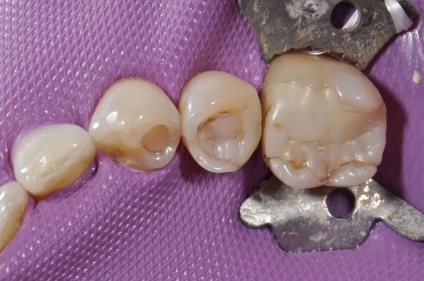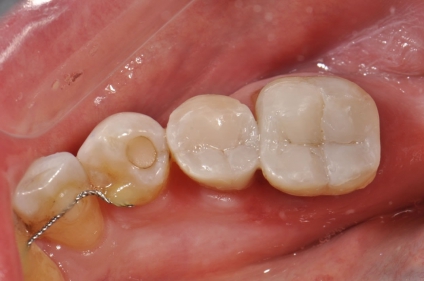 Details:
Problem: old, discolored composite fillings done by another dentist on the right two teeth and recurrent decay (caries/cavities) Solution: layered composite resin restorations placed with artistic flair to replace and restore old composite fillings.
Patient 7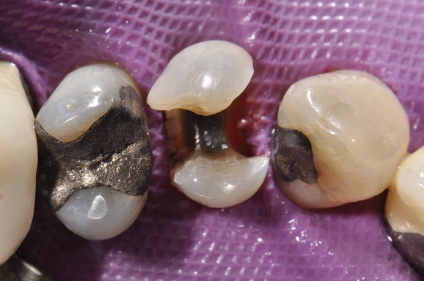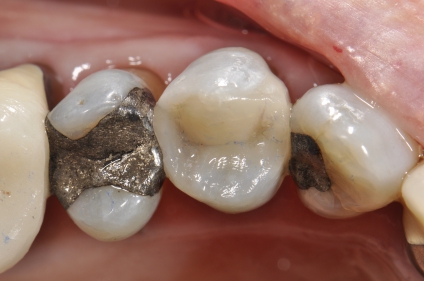 Details:
Problem: deep recurrent decay in a 90-year-old female's first premolar Solution: direct, layered composite restoration using shades A3.25 and A5 (Voco Grandio SO) - made for a very happy patient!
Patient 8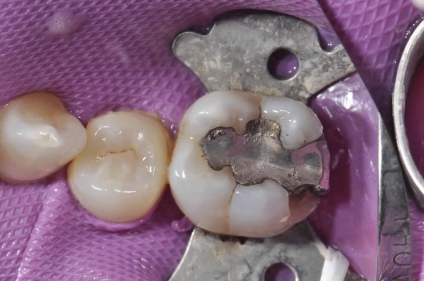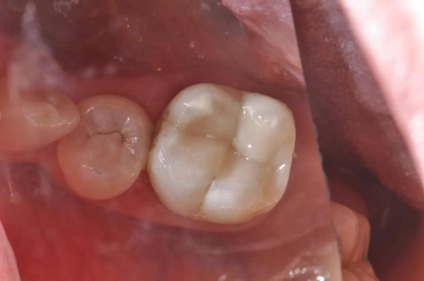 Details:
Problem: this nice 40 year old patient wanted her broken silver filling replaced with a bonded natural-looking white restoration Solution: using a very strong bonded composite resin filling material, I was able to sculpt beauty back into the tooth. One happy patient!
Patient 9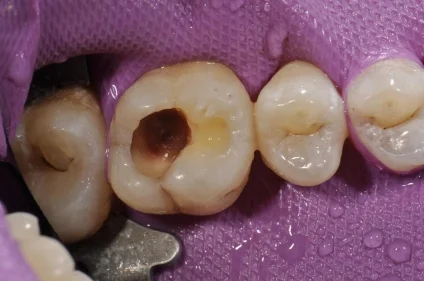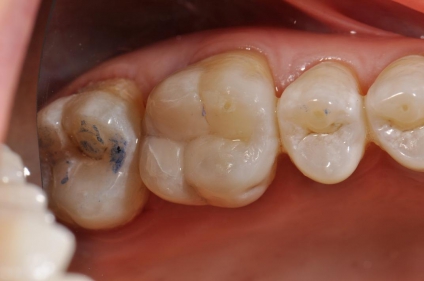 Details:
Problem: This tooth had a deep amalgam filling that was leaking for years. See the depth of destruction! Solution: using a layered, bonded composite restoration, this hole has disappeared entirely! Look at the reproduction of tooth anatomy and fissure detail!
Patient 10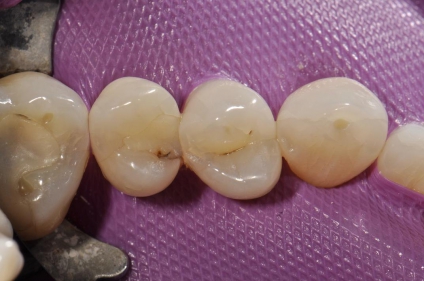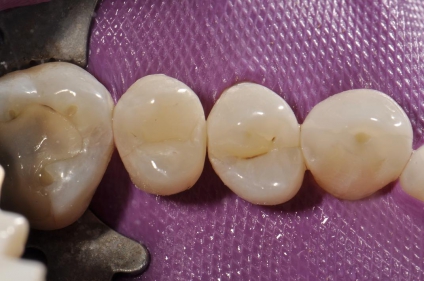 Details:
Problem: this tooth with the dark line had two separate cavities that required replacement of the filling (as does the tooth behind it) Solution: a single-shade A2 shade of Voco Grandio SO (the supercomposite) was used to restore this to a swoon-worthy status!
Patient 11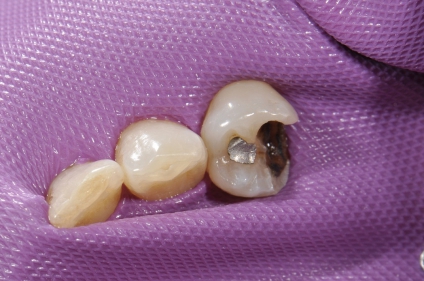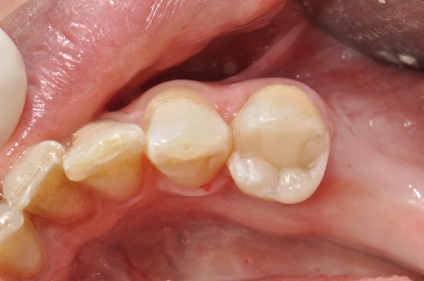 Details:
Problem: this 45 year old female came to see me for biomimetic restoration of her broken tooth. She wanted a white filling but one that did not look like a filling at all. Solution: using layers of composite resin, grooves and fissures of the tooth were recreated for as natural an appearance as possible! One happy patient!
Patient 12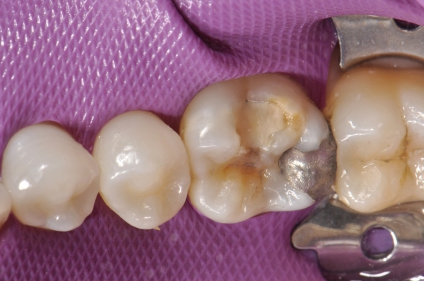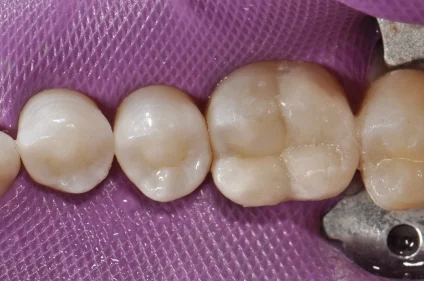 Details:
Problem: this 37 year old female came to see me to re-fill her first molar, which had a deep cavity underneath Situation: After removal of old filling and caries (rot) Solution: a beautifully-sculpted restoration replacing all of her old filling and seamlessly blending into the background! One Happy Patient!
Patient 13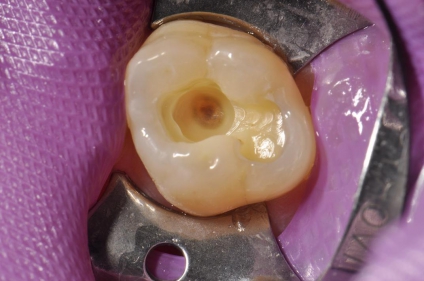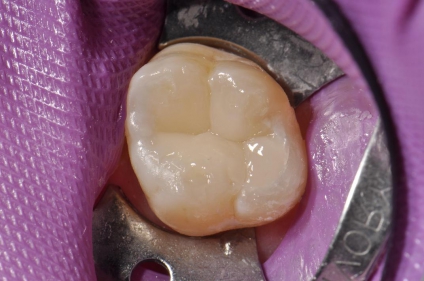 Details:
Problem: this nice 28 year old had a large cavity he wanted me to restore mimicking nature Solution: Using a Smart Dentin Replacement composite and Voco Grandio SO (A2 shade), nature should be smiling at him again =)
Patient 14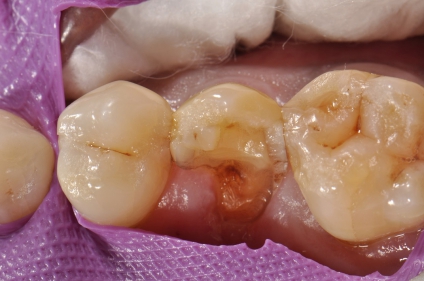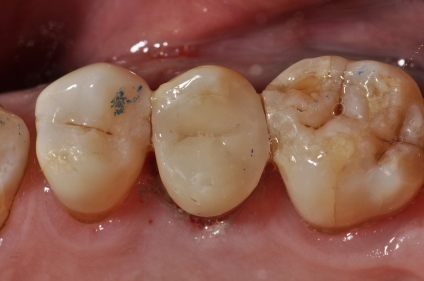 Details:
Problem: this nice 70 year old man wanted this tooth restored with direct composite resin. Solution: using a laser, the gum was gently reshaped before a direct sculpture of Voco Grandio SO A3.25 was applied in layers to the tooth to rebuild what once was lost!
Patient 15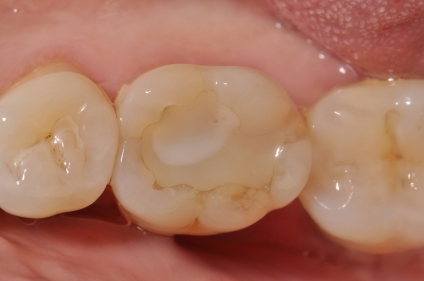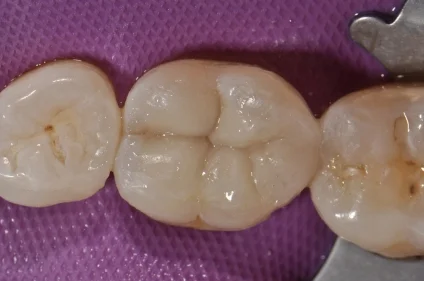 Details:
Problem: this nice 35 year old male had a crack across the tooth that was causing him some pain with hard chewing. You can see the size of the old filling. Solution: a conservative composite restoration was completed aiming to remove the distal crack (the mesial part of the tooth was not painful on testing) before we decided to go to something bigger and more aggressive like a crown. This final beautiful result relieved his chewing pain!
Patient 16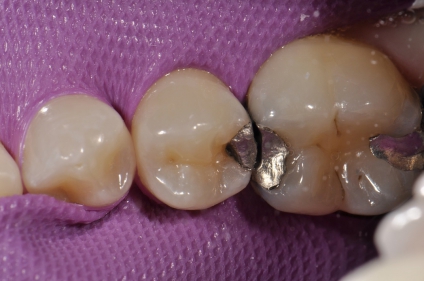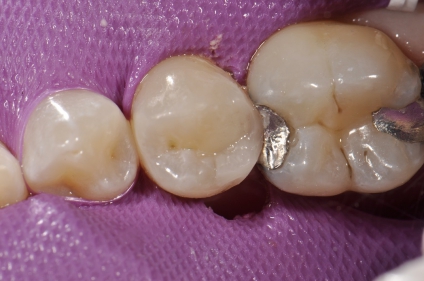 Details:
Problem: this tooth had a leaking filling that had caused a deep cavity underneath and sensitivity associated with it. Solution: the cavity was removed and the tooth sealed with an invisible and naturomimetic filling! Magic!
Patient 17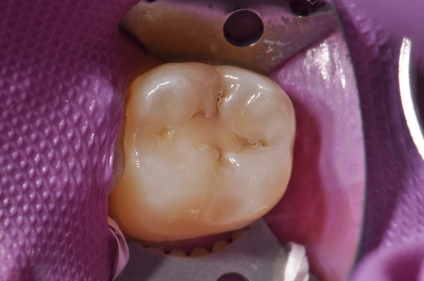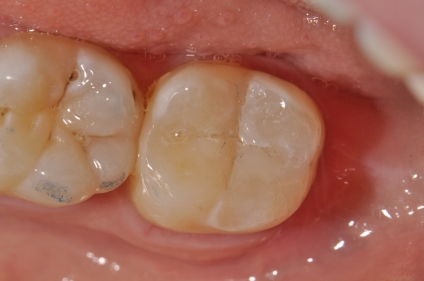 Details:
Problem: this old filling was leaking and creating a deep nest of rot underneath the filling Solution: Using one of the modern "supercomposite" materials, this tooth was restored with respect to mimicking nature. An invisible filling! Wowzee!
Patient 18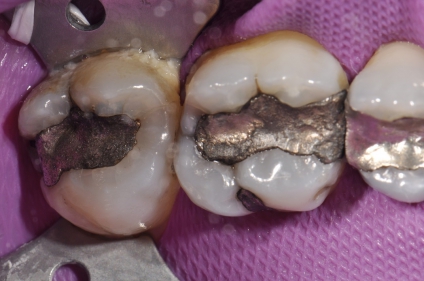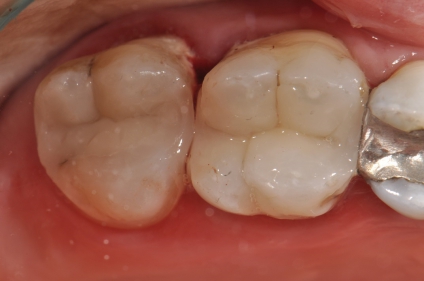 Details:
Problem: Look at how many cracks were caused by these large, old metal fillings! Solution: The cracks in these back two teeth were removed along with the old metal fillings and replaced with direct, layered composite resin (Voco Grandio A3). An inspired result! =)
Patient 19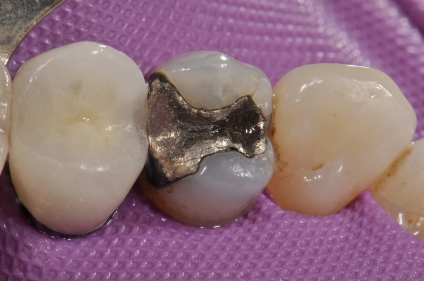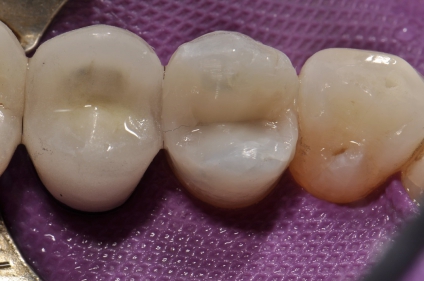 Details:
Problem: this nice 66 year old lady came to see me to replace her amalgam fillings, which were responsible for some tooth cracks. Solution: using direct layered composite filling material, a result was sculpted that brought the color and character back to the tooth, whilst removing the crack.
Patient 20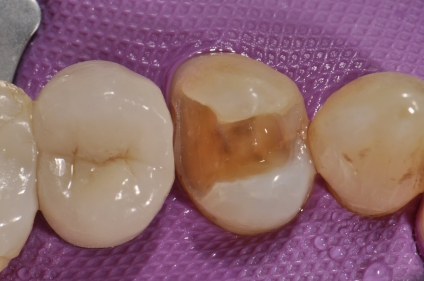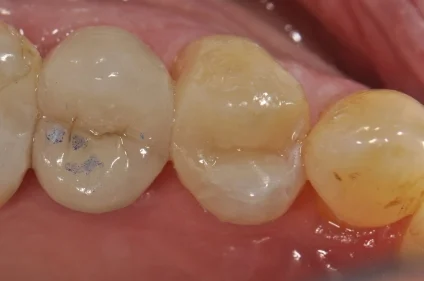 Details:
Problem: this gentleman's tooth 45 had deep recurrent decay Solution: The restoration was completed faithfully to reproduce nature's contours and fissures! This should last a long time!
Patient 21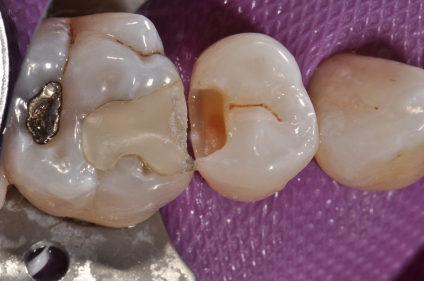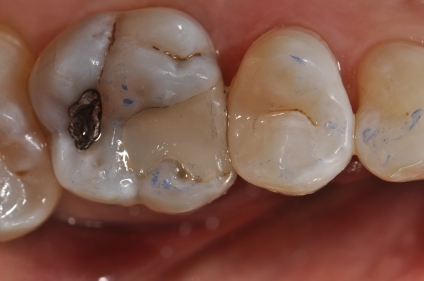 Details:
Problem: this sizeable defect was present after excavating all the soft rotten decay from between the teeth! Please floss everyone! Solution: using a single shade of 3M Paradigm composite, this restoration was sculpted to perfection! I love it =)
Patient 22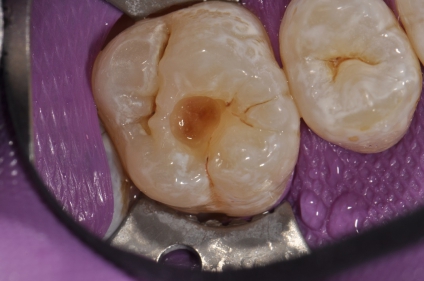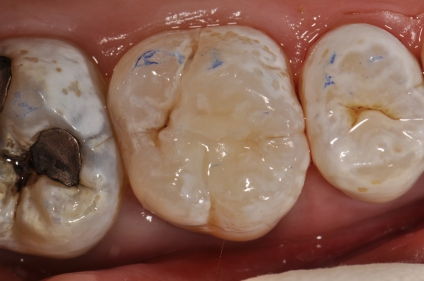 Details:
Problem: this "hole" was what was left by bacteria, causing the patient some sensitivity. Solution: A2 Paradigm (3M) was used in a layered fashion to recreate this seemingly unrestored surface - is your dentist an artist? Make sure you demand a filling that looks like a tooth!
Patient 23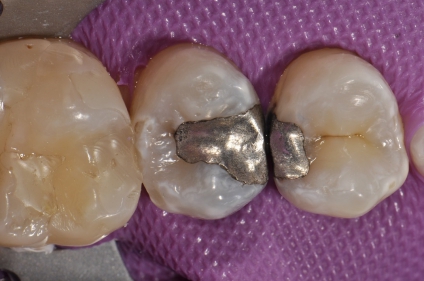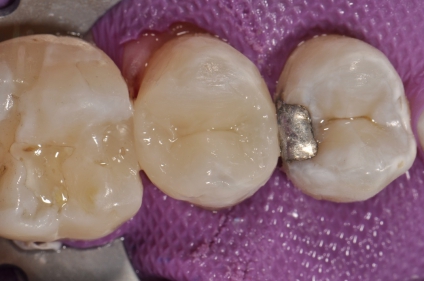 Details:
Problem: This old amalgam was an eye-sore, and the same tooth had a cavity on the other side. Solution: after removing the offending amalgam and cavity, this tooth was ready to restore
Patient 24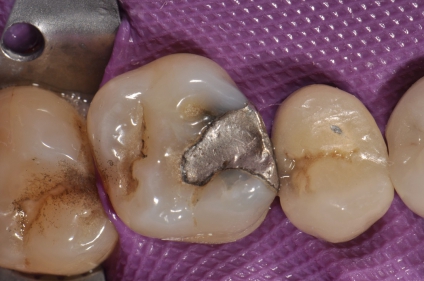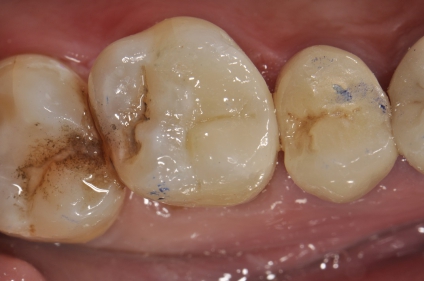 Details:
Problem: This unsightly amalgam filling was unsightly, leaking and planned for removal Solution: a brand spanking new sculpted composite filling was placed to restore the tooth to perfection!
Patient 25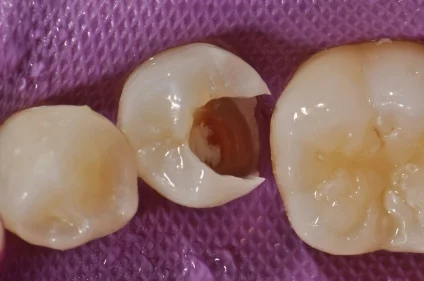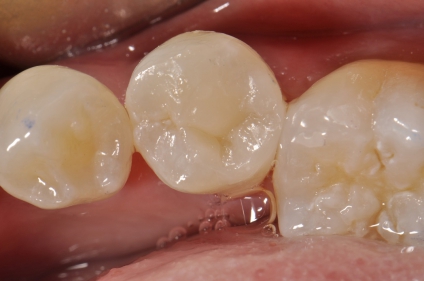 Details:
Problem: this tooth had a deep cavity that was close to the nerve. All the decay is removed in this picture and an insulating liner is placed in the deepest region. Solution: using artistically layered A3 from 3M Paradigm, we made this tooth look like it hadn't even been touched. Look at the fissures and morphology!
Patient 26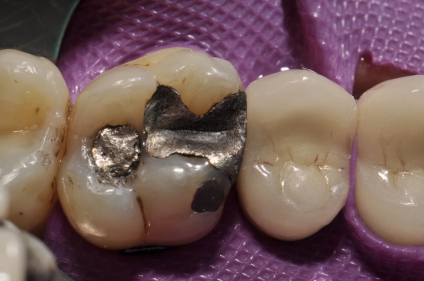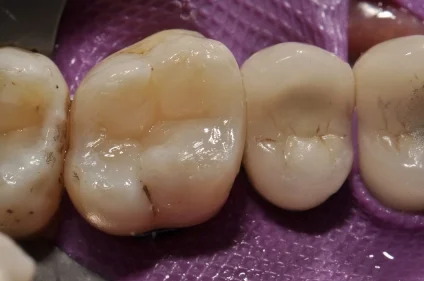 Details:
Problem: this nice 67 year old lady came to me for esthetic and functional replacement of this leaking amalgam Solution: using multiple layers and different composite materials, a final result was sculpted that strived to reproduce nature. One happy patient!
Patient 27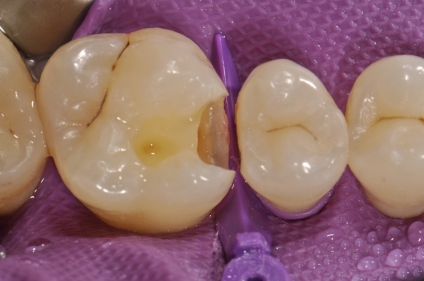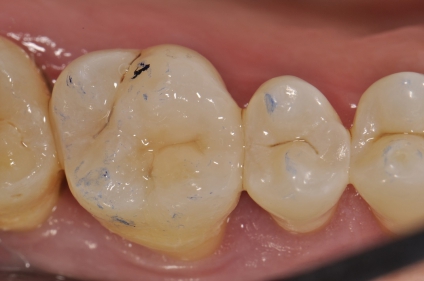 Details:
Before: this young lady had a moderately sized cavity between her teeth. She wanted something that would look like her tooth had never been filled. Solution: Using delicate staining and a modern supercomposite, we were able to make the filling blend into invisibility. is over the moon and tries to show everyone =)
Patient 28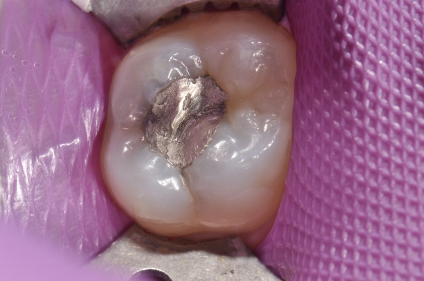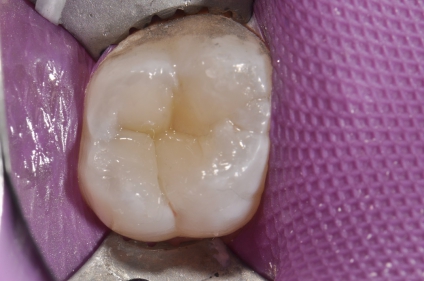 Details:
Problem: this young lady needed removal of this old amalgam, which had a deep cavity underneath it. Many people don't know that amalgam actually doesn't adhere to tooth structure. Situation: we placed a light-curable liner to protect the nerve after removing all the decay. Solution: using multiple layers of composite beautifully sculpted with a light honey yellow tint in the fissures, we were able to make this tooth look like it had never been touched. One happy patient!
Patient 29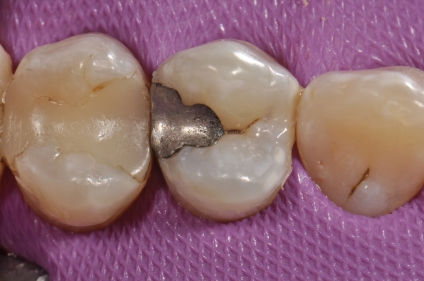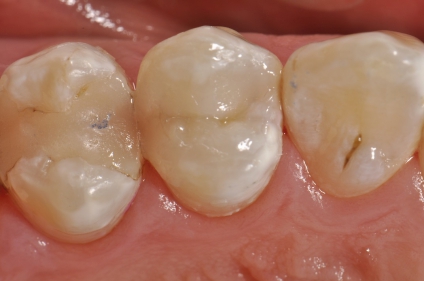 Details:
Problem: this old 2-surface amalgam restoration was leaking and sensitive to the patient Solution: using a modern supercomposite, this bonded composite restoration mimics what nature intended to be there. Tints and fissure details were sculpted into this invisible filling! A step above.
Patient 30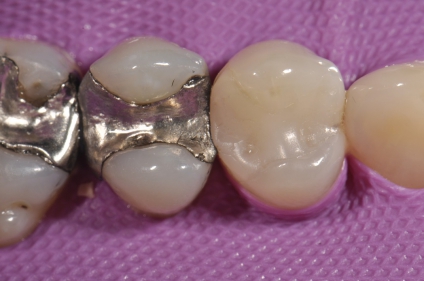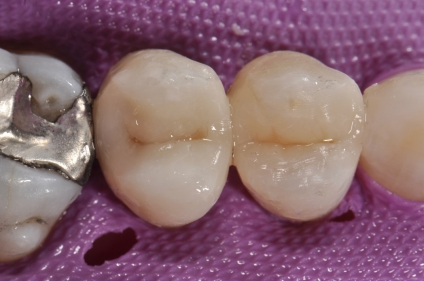 Details:
Problem: there is a large gap between the metal filling and tooth structure. The tooth next door has a crack in the marginal ridge and shows recurrent decay on X-ray. Solution: after careful excavation of the decay under rubber dam isolation, the teeth were sculpted to their original form as nature intended! Where are the fillings! Indeed =)
Patient 31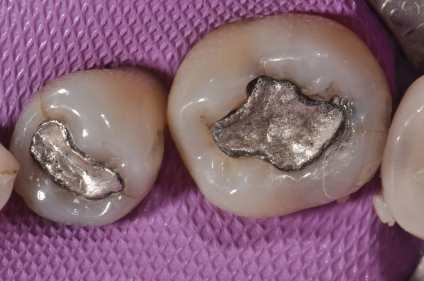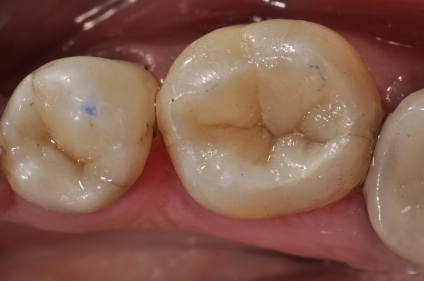 Details:
Problem: these two amalgams were leaking with recurrent caries/decay underneath them, causing the patient discomfort During: Intraoperative View - see how deeply stained the tooth is from the old amalgam. Solution: Using a layered protocol, this tooth was faithfully restored to original form including all the detailed fissures and realistic stain to what nature would have intended.
Patient 32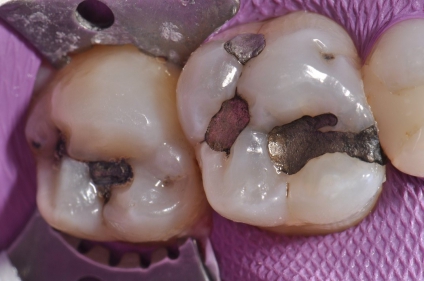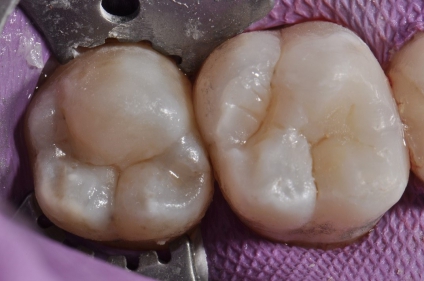 Details:
Problem: This old amalgam harbored a huge cavity extending to the palatal surface! Solution: Using a multi-layered technique, the tooth was restored seamlessly with a SuperComposite material. You can't even see the margins! Nature is happy.
Patient 33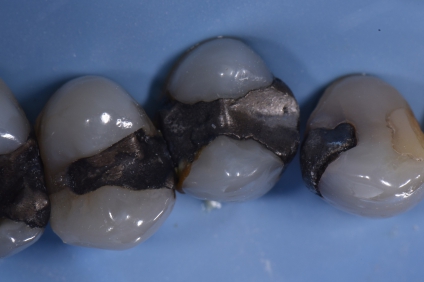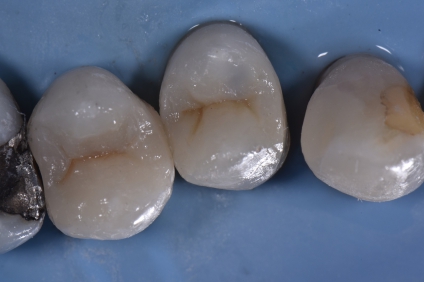 Details:
Problem: there were multiple failing, old amalgams that were causing sensitivity Solution: using precision sculpted all-ceramic composite material (Admira Fusion), this area was transformed into a well-sealed, beautiful wonderland. Ok a bit much maybe. But nice.
Patient 34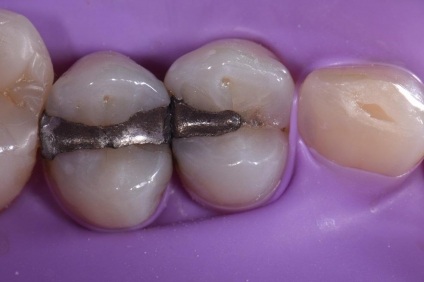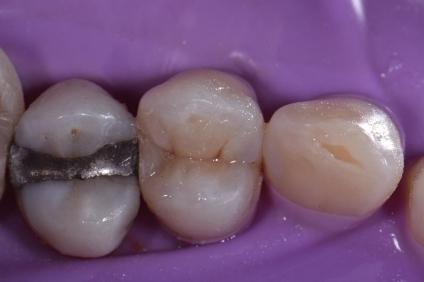 Details:
Squashed Class II replacements (concave distal axial contour) using #Kulzer #VenusPearl A2.5
Patient 35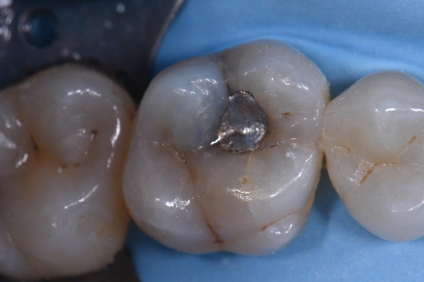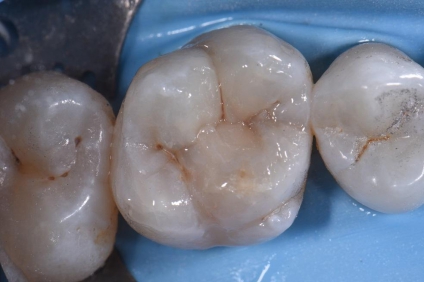 Patient 36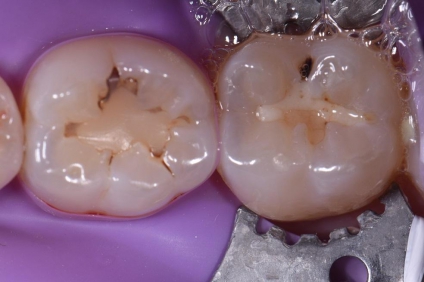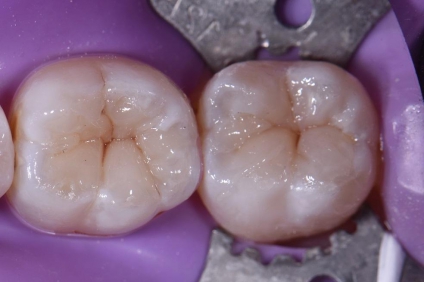 Patient 37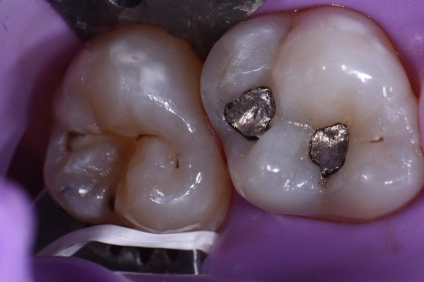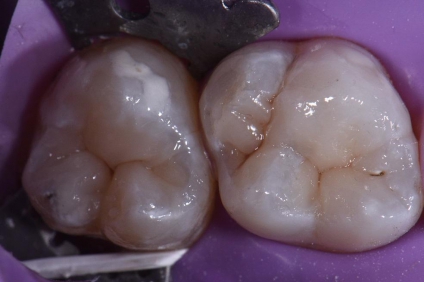 Patient 38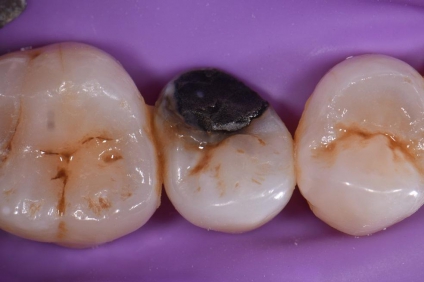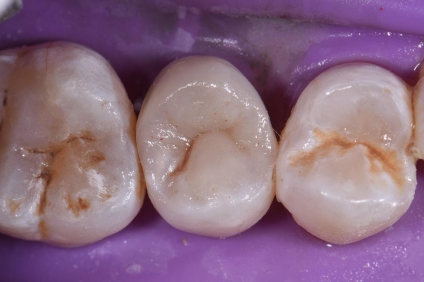 Patient 39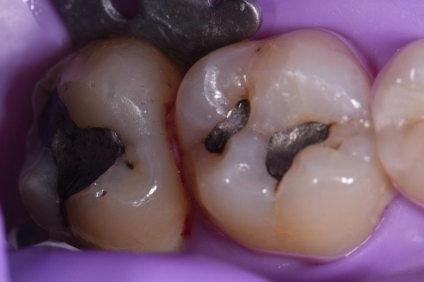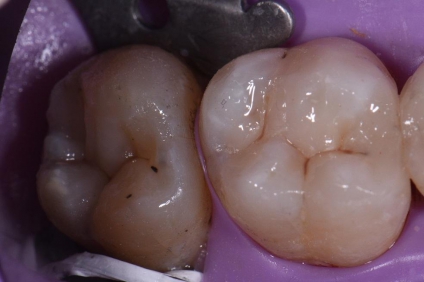 Patient 40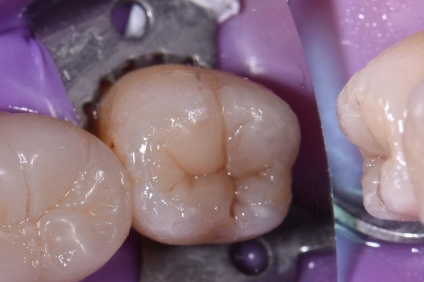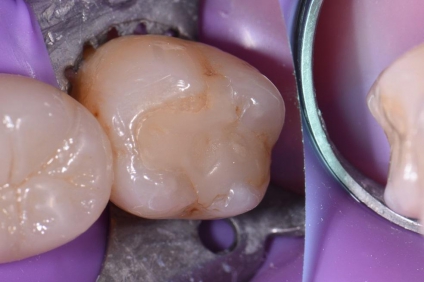 Patient 41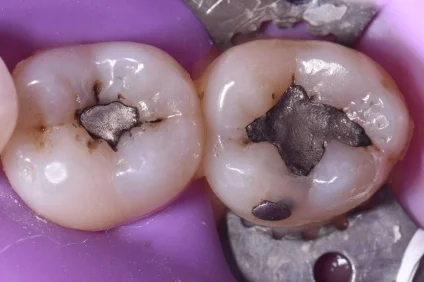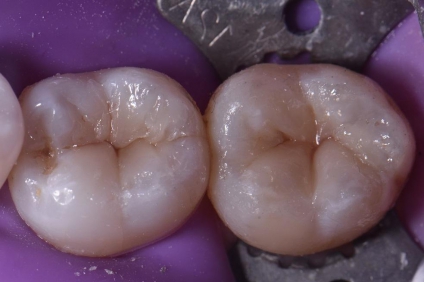 Patient 42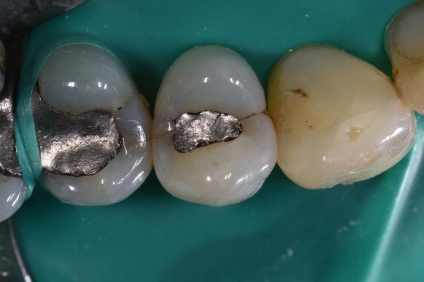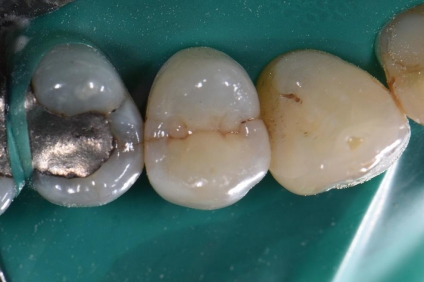 Patient 43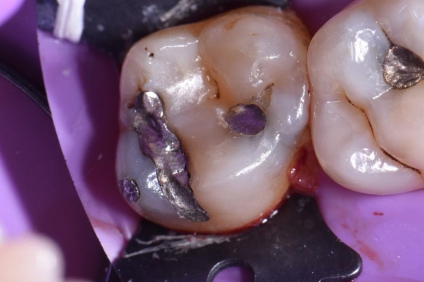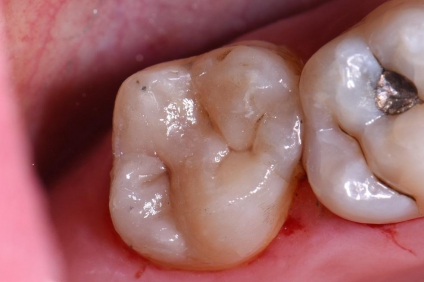 Patient 44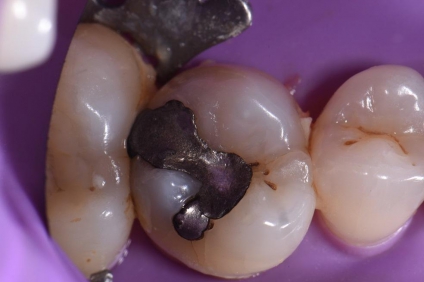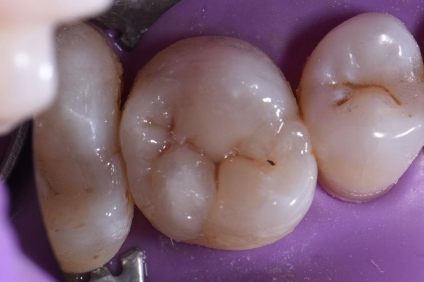 Patient 45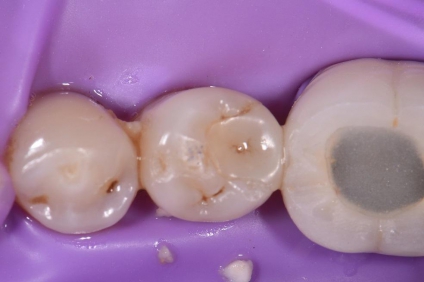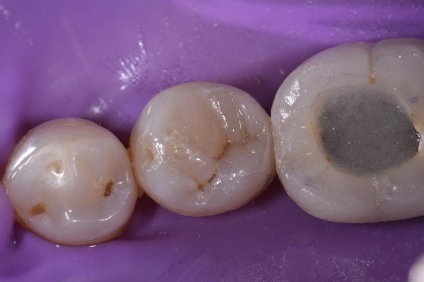 Patient 46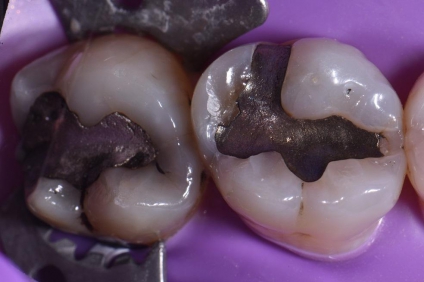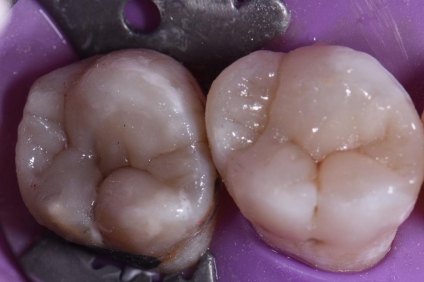 Patient 47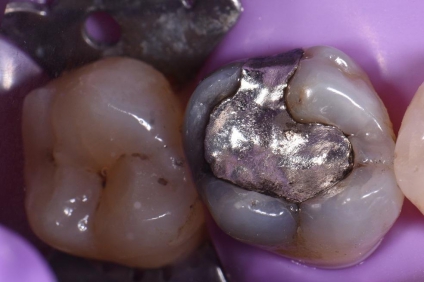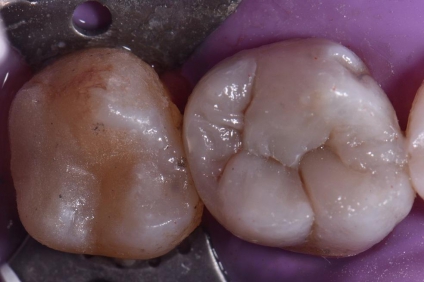 Patient 48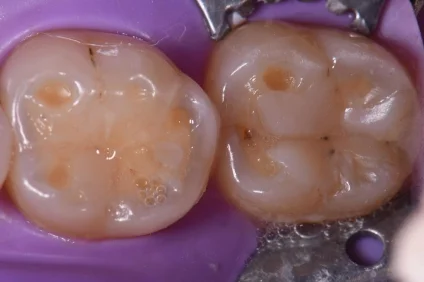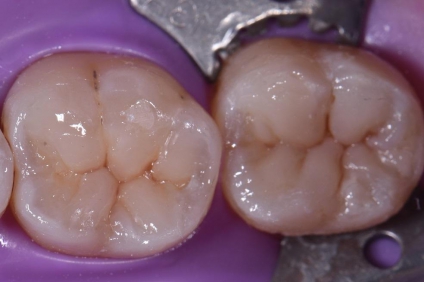 Patient 49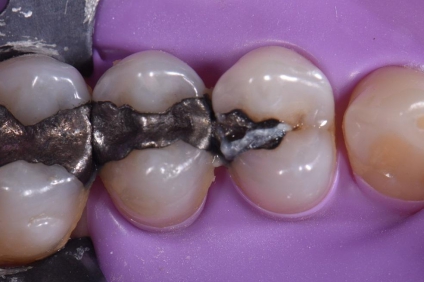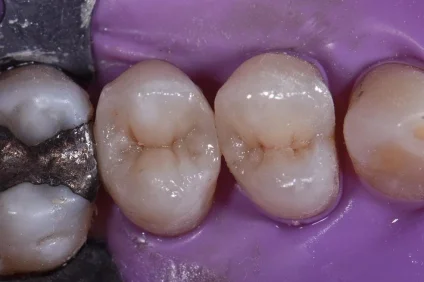 Patient 50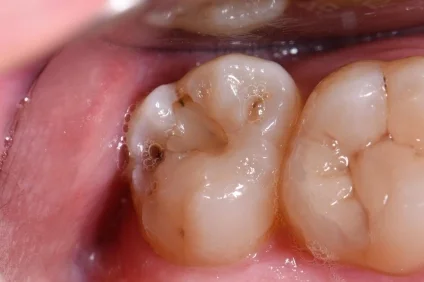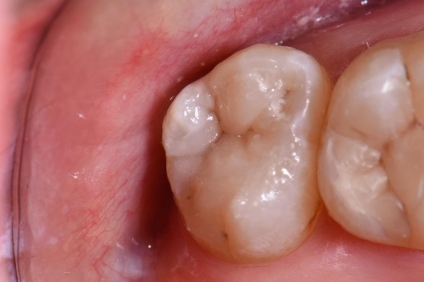 Patient 51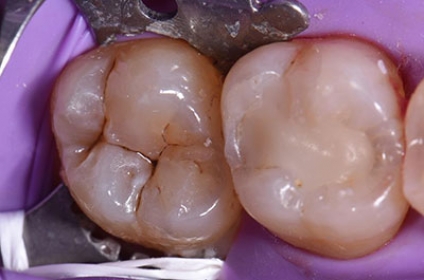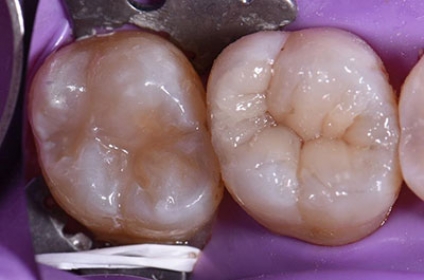 Details:
Kulzer Venus Pearl
Patient 52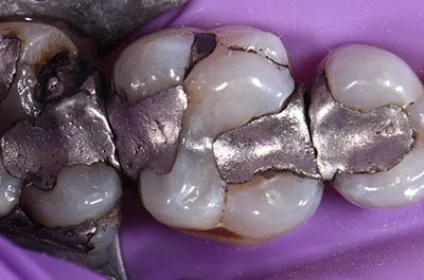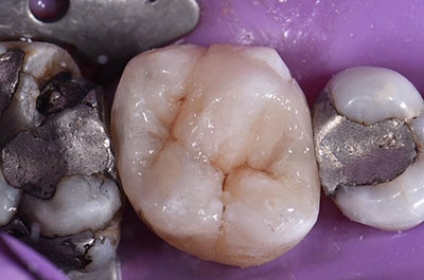 Details:
Composite: Kulzer Venus Pearl A2
Bonding system: iBond Universal
Tinting system: Voco FinalTouch Brown
Patient 53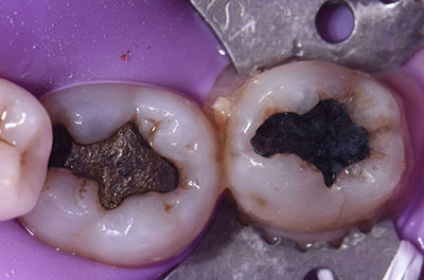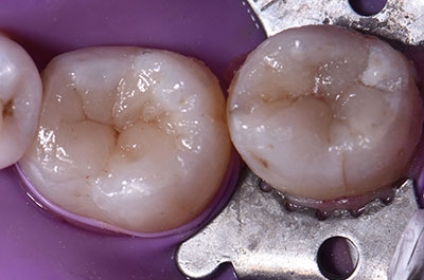 Details:
#Kulzer #VenusPearl #A2 #SingleShadeChameleon #TippedTeeth
Patient 54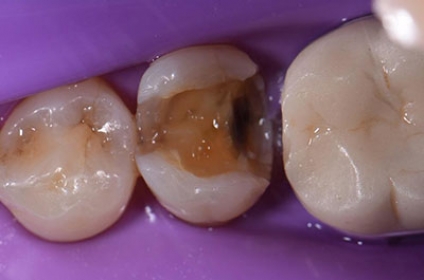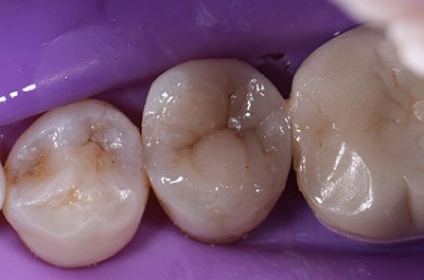 Details:
Large Class II's with #Kulzer #Venus #Pearl #SingleShadeChameleon #FinalTouchBrown tints #OraltecNZ
Patient 55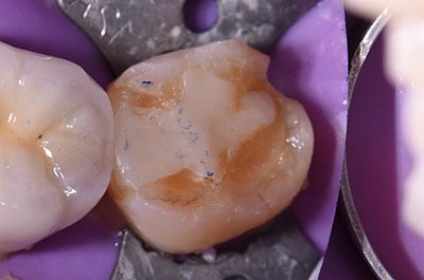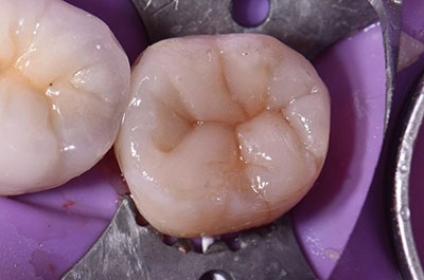 Details:
Localized severe erosion paired with attrition from an opposing tooth that is now gone
Patient 56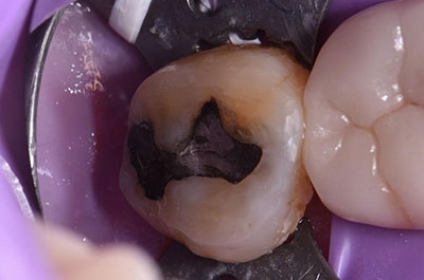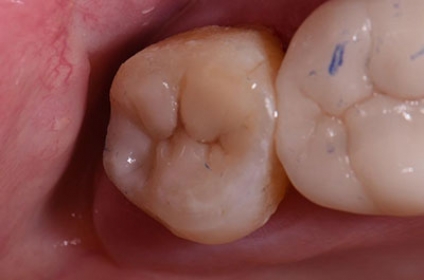 Details:
Classic case of a long standing fractured restoration on tooth 3.7 (#18) and overerupted 2.7 (#15). A crown preparation on heavily restored 3.7 with limited interocclusal space required heavy occlusal reduction paired with enameloplasty cum dentinoplasty on 2.7 resulting in tactile hypersensitivity. The amalgam restoration on 2.7 was planned for replacement anyways. The goal was to attempt to not need to complete elective endodontics on 2.7 if it could be avoided. A monolithic Zenostar zirconia crown with areas of occlusal minimal thicknesses of 0.5mm (ideally this should always be 1.0mm as a minimum) was fabricated and the opposing occlusion ordered to be reduced further by the laboratory. The Zr crown was prepared for "bonding" via the APC approach (Markus Blatz) and cemented using Panavia SA Plus via a total etch technique (Photobond DC - Kuraray). The 2.7 was restored after removal of the amalgam and reduction of areas of dentin exposure further using a layered approach with Voco Grandio SO with relatively flat occlusal anatomy. All in all, the pulpal vitality has been preserved in 2.7 whilst hopefully allowing a long service life of the Zr crown on 3.7.
Patient 57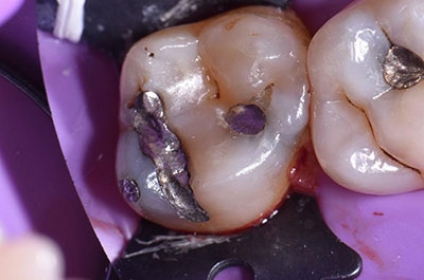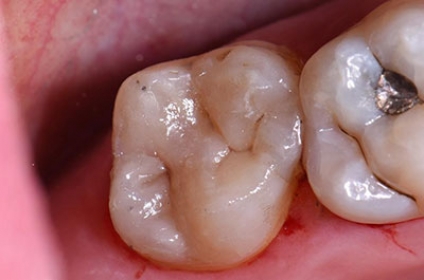 Details:
#Voco #Admira#Fusion #FinalTouch #SanctuaryDams #AmtechDentalNZ
Patient 58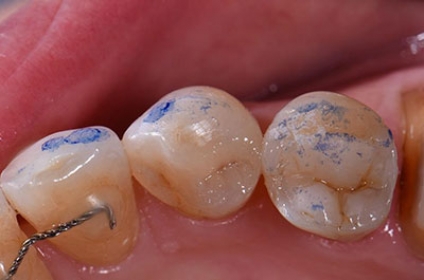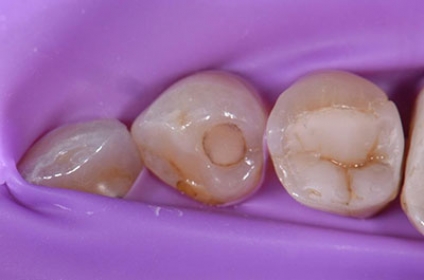 Details:
#PalodentPlusSectionalMatrix #Kulzer #Venus #Pearl
Patient 59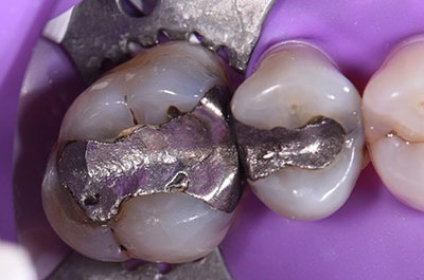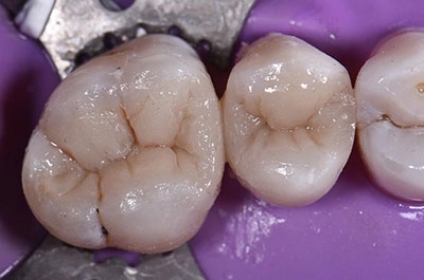 Details:
Large Class II's with the 26 completed prior to tooth 25. Matrix system for the 26 (Omnimatrix Clear, Ultradent) and for the 25 (Garrison Compositight 3D Fusion). Single shade restoration using A2 Venus Pearl (Kulzer).
Patient 60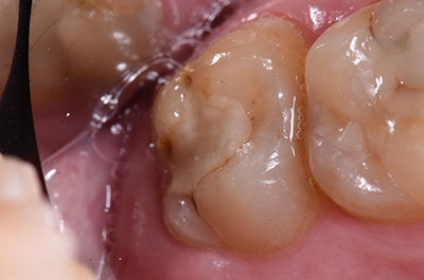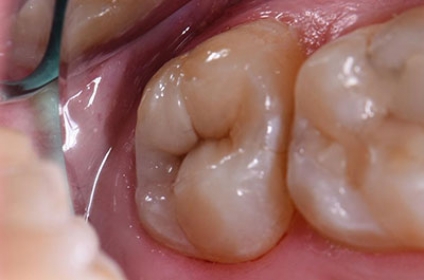 Details:
Another "impossible to put a rubber dam clamp" case completed with the trusty old Neodry Driangle
Patient 61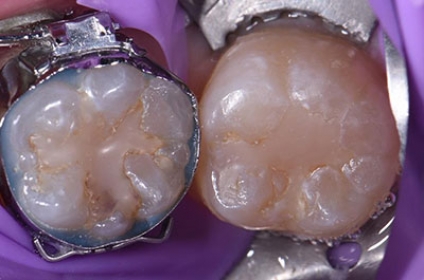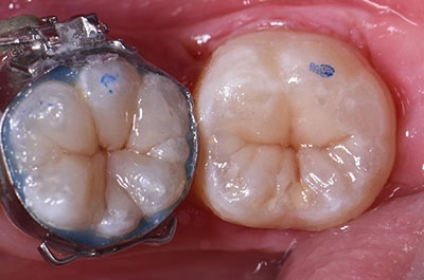 Details:
Pretty hard to secure a rubber dam with fixed orthodontic appliances but we managed with a partial split dam. Restoration completed with a single shade of A2 Grandio SO and fissures tinted with Final Touch Brown. #Voco #GrandioSO #FinalTouch #SanctuaryDams #AmtechDentalNZ #NonLatex
Patient 62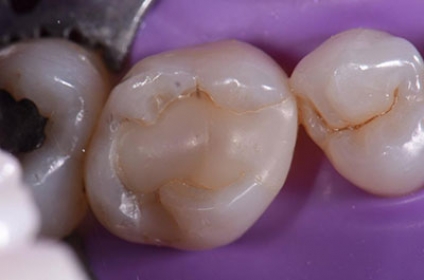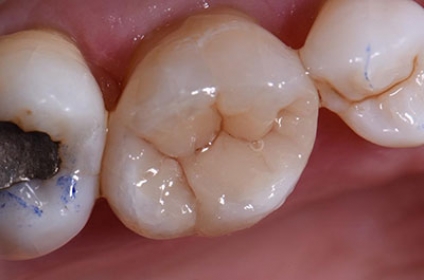 Details:
#Kulzer #VenusPearl #Ultradent #Omnimatrix #Voco #FinalTouch
Class II's made fun on #Friyay.
#Smashitout #GlosslikeaBoss #SkulptingSkool101 #TamDentalGroup #HuFriedy #StyleSkulpt #SkoolToolz
Patient 63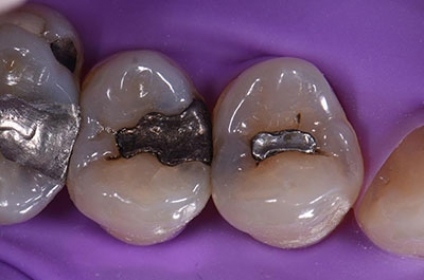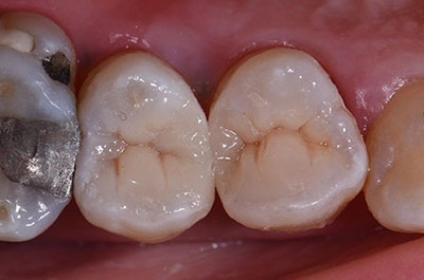 Details:
#Kulzer #VenusPearl #iBondUniversal #SanctuaryDams #nonlatex
Patient 64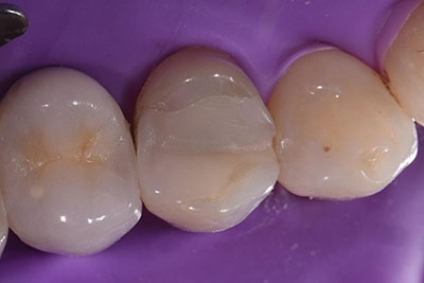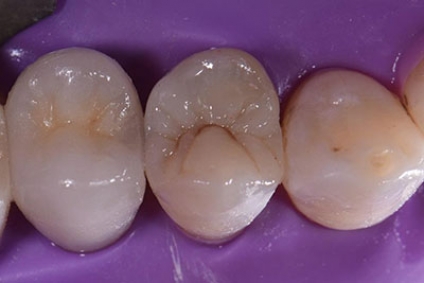 Details:
Retreatment due to marginal failure cervically with recurrent caries. Single shade restoration using #Kulzer #Venus #Pearl A2.
An interesting matrix set-up with a marriage of #Ultradent #Omnimatrix and #Garrison #Compositight features.
#GC #Essentia #Essentials #EssentiaModifierRBM #HenryScheinNZ #SanctuaryDams #AmtechDentalNZ
Patient 65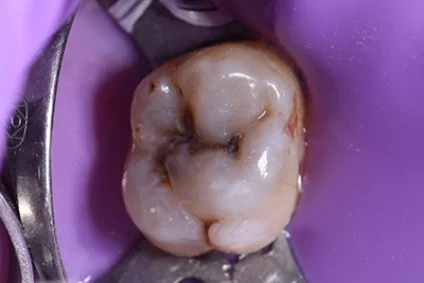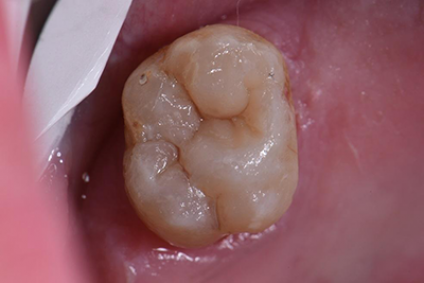 Details:
Bombed out. Incrementally restored using GC Essentia U. Didn't see that little cusp tip hypoplastic pit. I may just fissurotomy that bad boy next time.
Patient 66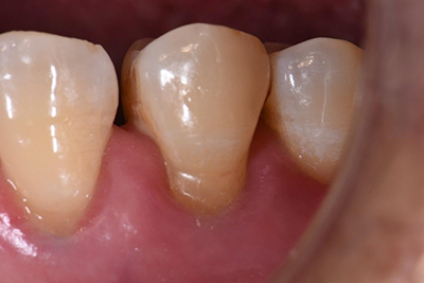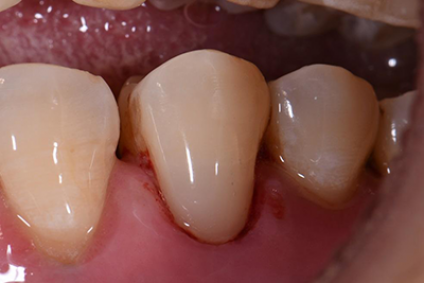 Details:
Class V cervical abrasion lesion restorations with #GC #EssentiaU #Matchmadeinheaven
Patient 67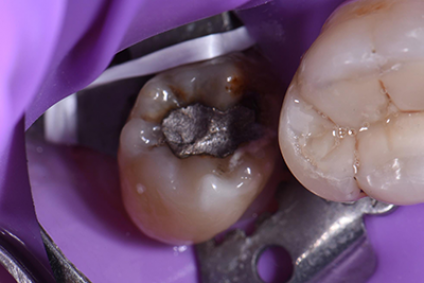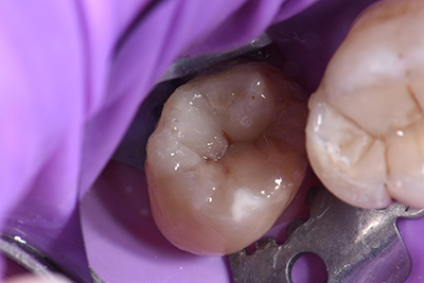 Details:
Interesting angle on this 28.
#Kulzer #VenusPearl #SanctuaryDental #SkulptingSkool
Patient 68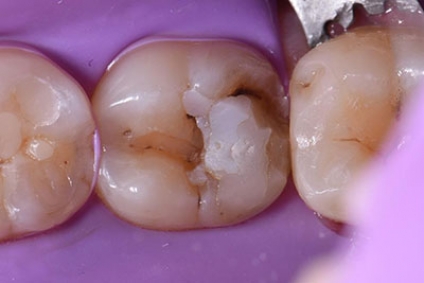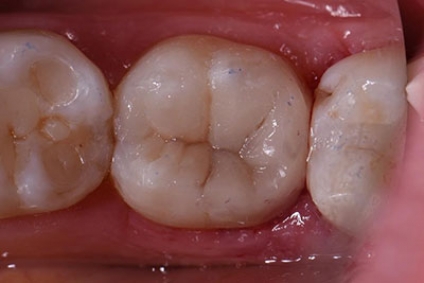 Details:
So I did battle with this 18DOBL / 37DOBL this afternoon and I don't know who won really.
#Kulzer #VenusPearl
Patient 69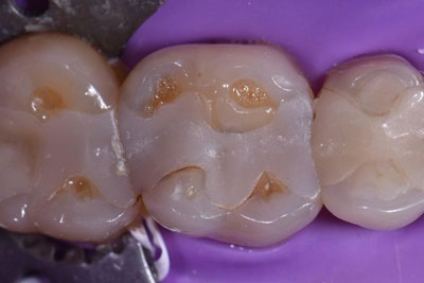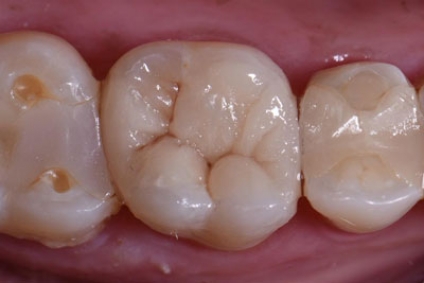 Details:
Tooth #3 (16) was sensitive to biting pressure and radiographically exhibited recurrent caries affecting the integrity of the distocervical margin in addition to the salient erosive defects (grapefruit tree in the backyard situation). The Garrison Compositight 3D Fusion sectional matrix system was utilized to reconstruct the marginal ridges. The entire restoration was layered using a single chameleon shade of GC Essentia U (A2:A3; 50:50 ratio). Tints were applied via the interlobar staining technique.
#GC #EssentiaU #GarrisonCompositight3DFusion #HenryScheinNZ #Essentials #EssentiaModifier #SanctuaryDams #SanctuaryDental
Patient 70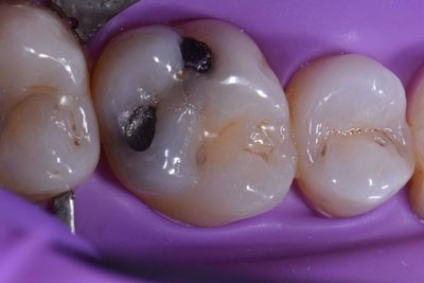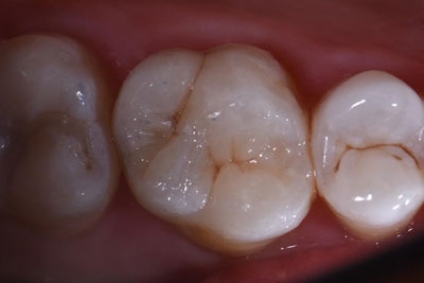 Details:
Amalgam restorations with recurrent caries noted on tooth #3 replaced using a single shade of Essentia U (50:50 ratio of A2:A3).
#GC #Essentia #MaskingLiner #EssentiaU |G_PremioBond
Patient 71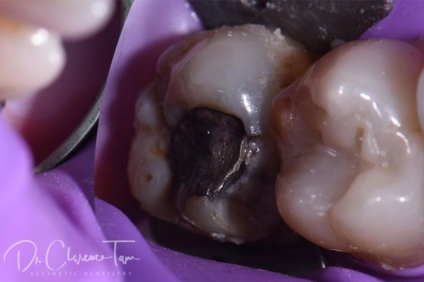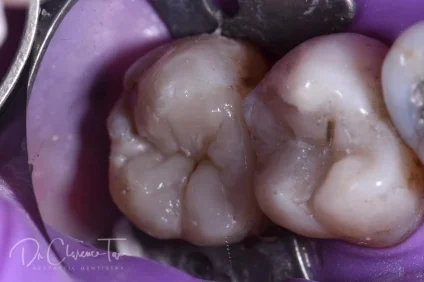 Details:
This massive cavitated carious lesion under the old #1MOB was insanely difficult to reach in a very limited opening.  Hence the awkward angle. Restorative material: Voco Grandio SO Tinting system: Voco Final Touch Brown Dam: Sanctuary Dental #Voco #GrandioSO #SanctuaryDental #HenryScheinDentalNZ #AmtechDentalNZ
Patient 72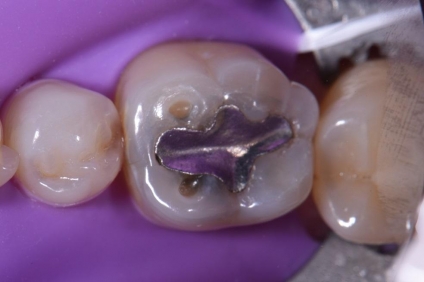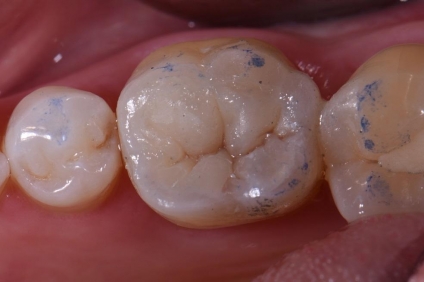 Details:
Deep Class I on a young dentist.
#Voco #GrandioSO #FinalTouchWhite #FinalTouchBrown #SanctuaryDentalDams #AmtechDentalNZ #HenryScheinNZ