Patient 1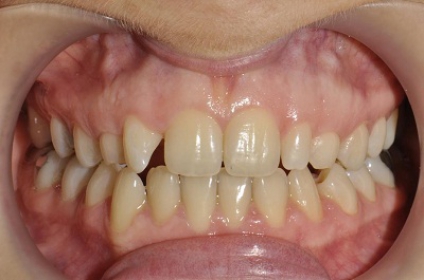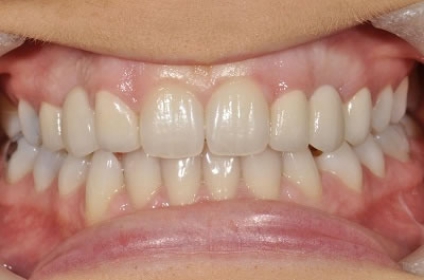 Details:
Problem: This 25-year-old female had retained baby canines (upper) and a gappy smile that she wanted corrected. Budget prevented her from getting a combination of porcelain veneers and dental implants, so a porcelain (zirconia) bridge was prescribed. This would correct her esthetic issues all at once. Solution: The baby canines were removed (they had no root left), and two porcelain bridges were placed, one on each side. This allowed the formation of a more dominant canine shape, as well as corrected the gappiness of her smile. The front two teeth were not touched (central incisors). Fixing the gappiness brought the patient happiness! =)
Patient 2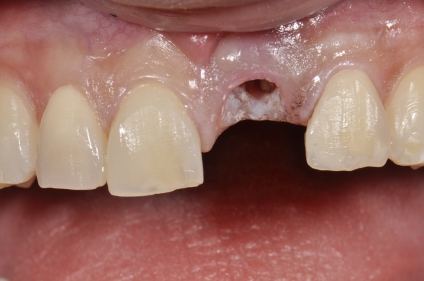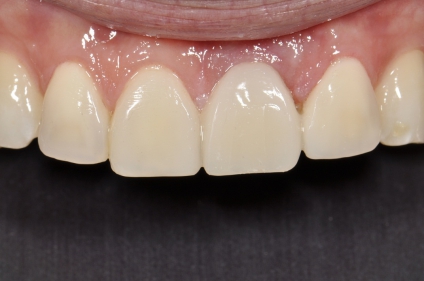 Details:
Problem: fractured tooth 21 (left central incisor) with lack of finances on patient's side for dental implant Solution Part 1: Decision to use glass-fibre-reinforced cable to support a direct composite bridge in the area. The root canal-treated root tip was left in place to hold the shape of the bone until the patient is able to afford a dental implant Solution Part 2: Completed layered composite bridge, comprised of direct composite veneers on the neighboring two teeth (11 and 22) and a direct composite crown placed in the 21 region to support the gums and restore his esthetics and confidence!
Patient 3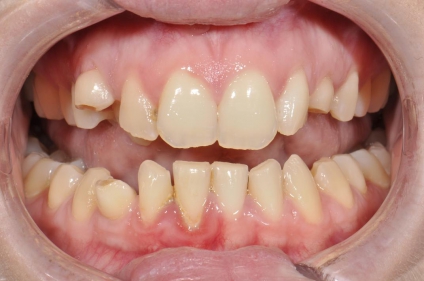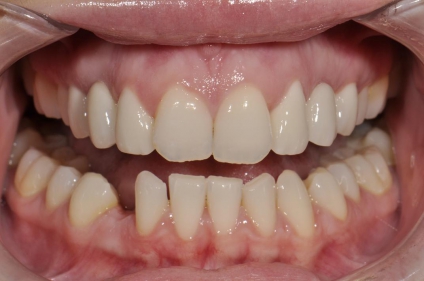 Details:
Problem: This nice 25-year-old girl came to see me to correct her smile and in particular her canines Solution: implants were planned for the future, but in order to get this patient her beautiful smile sooner (her decision), porcelain bridges were placed on both sides from lateral to first premolar. Her central incisors were not touched.