Go Back to School With a New Smile From an AACD Member Cosmetic Dentist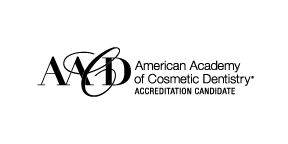 (10:35pm, May 25, 2013) AUCKLAND, NEW ZEALAND – While people of all ages return to classrooms this fall, data gathered from an American Academy of Cosmetic Dentistry (AACD) survey reflects just how important a smile is in a person's path towards a successful career.
A national consumer survey revealed that 74% of adult Americans feel an unattractive smile can damage a person's chances for career success. Even more startling, according to the survey, only 50% of U.S. adults are satisfied with the appearance of their smile.
"People of all ages can benefit from cosmetic dentistry," said local AACD member cosmetic dentist Dr. Clarence Tam. "If a person's teeth are discolored or chipped, having your smile enhanced by cosmetic dentistry can help you overcome insecurities which leads to increased self-esteem and self-confidence."
That's where an AACD member dentist can help. In many cases, newly found confidence that results from a new smile leads to a person improving themselves, their career and overall quality of life.
AACD Recommendations When Seeking a Cosmetic Dentist
In order to make sure your dentist is skilled in cosmetic dentistry, the AACD recommends that you ask for the following items before undergoing treatment. As is the case when undergoing any dental treatment, please consult with your dentist to find out which procedure is right for you.
Before and After Photos
– Examine the dentist's treatment results on other patients to make sure their work fits your dental needs.
References
– Get a sense from other patients as to what type of quality care the dentist provides.
Continuing Education
– Be certain that your dentist is an active AACD member cosmetic dentist and has taken continuing education courses to keep up-to-date with the latest techniques in clinical cosmetic dentistry.
Visit www.aacd.com
– To learn more about the latest cosmetic dental procedures.
About the AACD
Comprised of over 8,000 cosmetic dental professional in 70 countries around the globe, the AACD is the world's largest non-profit membership organization dedicated to advancing excellence in cosmetic dentistry (comprehensive oral care that combines art and science to optimally improve dental health, aesthetics and function). The AACD fulfills its mission by offers superior educational opportunities; promoting and supporting a respected Accreditation credential; serving as a user-friendly and inviting forum for the creative exchange of knowledge and ideas; and providing accurate and useful information to the public and the profession. To learn more about cosmetic dentistry visit www.aacd.com or call +1 (800) 543-9220.