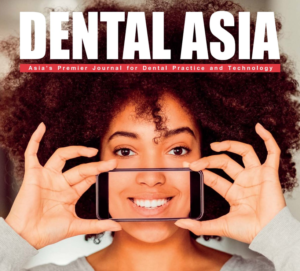 In the January/February issue of Dental Asia, an article written by Dr Clarence Tam appears in the "Clinical Feature" section of the international dentistry publication. In the feature, Dr Tam discusses how optimizing gumline symmetry can effectively enhance the appearance of dental restorations. She identifies the position of the lip and the amount of gingiva exposed as factors that can improve the proportions of natural teeth as well as restorations.
Dr Tam then references a recent case involving a 14 year old patient who had just finished orthodontic treatment and sought to enhance two of her teeth with cosmetic bonding. Realizing that asymmetry in the gumline was compromising her tooth-show, the decision to perform gingival recontouring before cosmetic bonding treatment was made. In another case, Dr Tam utilizes Digital Smile Design technology to improve the tooth proportions in a 32 year old patient. From the resulting scans, Dr Tam determines that laser gum recontouring using the Diode® laser would help reshape the gingiva and achieve a more harmonious smile.
Dr Tam's clinical cases are regularly featured in Dental Asia to showcase innovative cosmetic dentistry techniques that can improve smile aesthetics. In addition to being a frequent contributor, Dr Tam also sits on the Dental Asia advisory board. To schedule an appointment at our Devonport or Newmarket location, please contact Tam Dental Group today.